Taichung, Taiwan - On March 20th, Taichung City Government specially awarded an honorary city citizenship to Bob Margevicius, Executive Vice President of Specialized Corporation.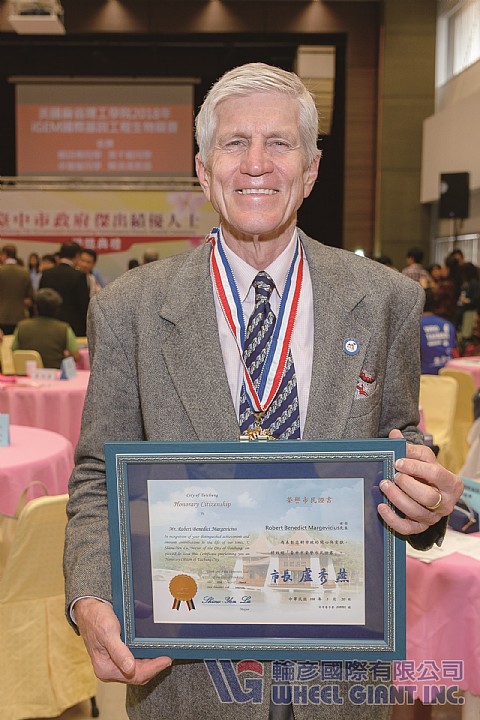 Bob has been cooperating with major bicycle parts assemblers and spare parts factories in Taiwan since 1980. Frequent exchanges and interactions during the period have helped the rapid development of the bicycle industry in Taichung and the improvement of international competitiveness. Hank Kao, Director of the Economic Development Bureau of the Taichung City Government, pointed out that in the past 40 years, Bob has become a great friend of the Taiwan bicycle industry. He has provided innovative design and application testing for the bicycle industry supply chain in Taichung City, and has spared no effort in enhancing international competitiveness. Hank Kao also hoped that Bob would continue to assist the development of the bicycle industry and let the world see the soft power of Taichung.
Bob, views Taiwan as his second home, noted that he was honored to receive the accolade from Taichung City Government. He is very happy to have many good friends and supporters in Taiwan's bicycle industry. which is just a big family. He also commented that apart from work and cycling, he also likes local food, music, opera and other attractions. In the future, Bob plans to continue to contribute to Taiwan's development, be in Taichung more often, learn Chinese, and travel around Taiwan.