Globally-renowned bicycle tire specialist, Vittoria has changed ownership, handing over the reins to Italian private equity fund, Wise Equity.
The previous Dutch owners of the Vittoria Group, including the visionary Founder and President Rudie Campagne, bought the Italian company Vittoria Spa in 1990 when it was a small operation with less than 180 employees. Over the course of 30 years, it transformed into one of the best bicycle tire manufacturers in the world. Today the Vittoria Group has 1.300 plus employees, producing more than 7 million tires per year, and has an annual turnover of approximately 60 million euros.
Former president, Rudie Campagne took his well-deserved retirement in July, making way for entrepreneur Stijn Vriends (48), who also enters Vittoria as a Wise Equity partner, to take the group's helm as President and CEO. Rudie Campagne will remain as non-executive in the Vittoria Board for a number of years and will become honorary chairman for life.
"Me and my partners eventually always wanted to bring the brand home to Italy, the cradle of the cycling world. Turning over the reins to Wise Equity, therefore, feels like the completion of a cycle," said retiring president Rudie Campagne.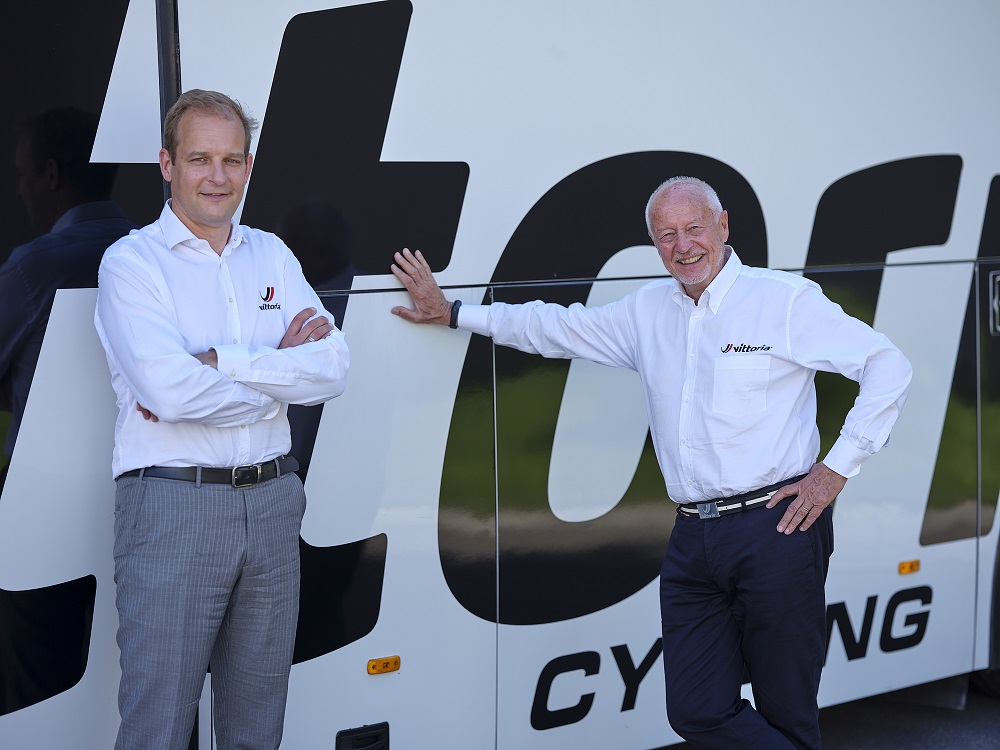 With the handover comes the decision to relocate Vittoria's headquarters to the heart of sport cycling in Bergamo, Italy, where the group recently build a 7 million euro, state-of-the-art, office, test center and logistics warehouse, bringing that brand closer to its key market and clients. Product Strategy and Research will become key activities at the Bergamo HQ where scientific cooperation will be activated with the EU Graphene Flagship and compound & polymers research facilities. Collaborations with suppliers of advanced chemicals will also be intensified.
"It's more exciting than ever to be part of the ever-changing Urban Mobility landscape and our graphene tire technology, developed for sport bicycles, can now become our dominant competitive edge in the Urban bike category, as graphene tires are ideal for city-and-E-bikes which need long-endurance tires that don't run flat," said new CEO, Stijn Vriends.
Wise-Equity is an Italian private equity fund based in Milan and awarded "Best Italian LBO Fund" for three years in a row.
In a press release explaining that passing on the torch guarantees the continuity of the group, the company noted, "Vittoria strives to become the undisputed number one in developing products and materials with disruptive technologies, so it can keep on providing the best bicycle tires and wheels out there. To accomplish that, it needs growth capital and a new leadership."
Dr. Valerio De Molli, CEO and managing partner of the first Italian Think Thank 'The European House Ambrosetti' will join Vittoria as a board member to collectively develop industrial strategies to promote and stimulate the highly potential Italian cycling industries and create full Italian professional racing teams.