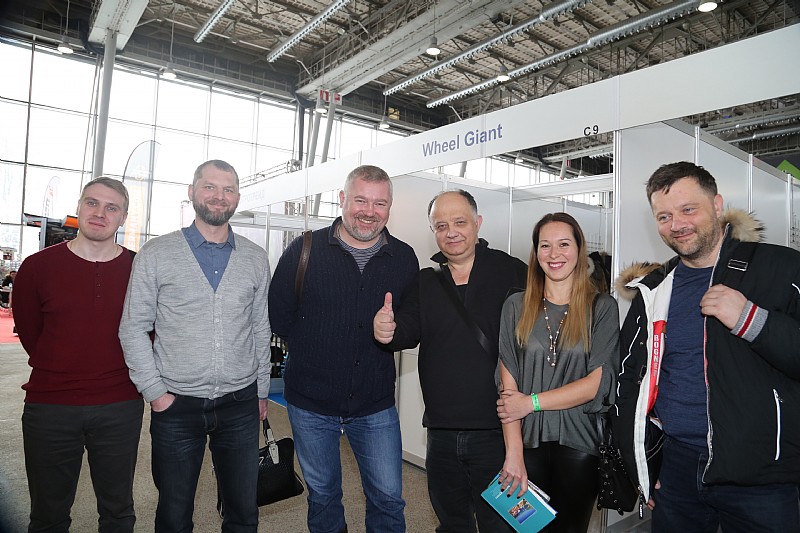 Russia has a population of 144 million and an area of 17 million square kilometers, which makes it the world's largest country. Moscow and Saint Petersburg are Russia's two largest cities, and are also the country's leading bicycle markets. Russia's top year for bicycle sales was 2007, when close to 6 million bikes were sold; of these, children's bikes accounted for the largest share (3.5-4.0 million units), and almost 80% of these children's bikes were imported from China. The Russian economy suffered in the wake of a financial crisis in 2009, and consumers have since become more conservative. Nowadays, inexpensive models dominate the bicycle market. The Russian bicycle sales season lasts only five months (from April to August)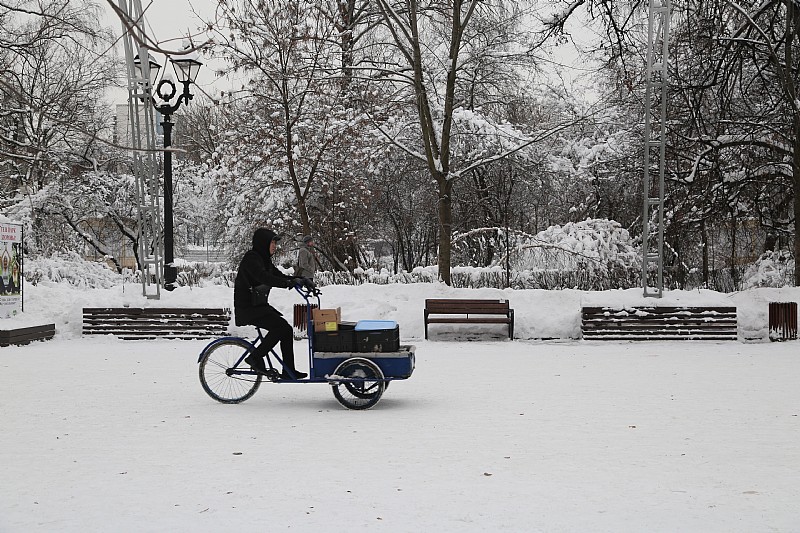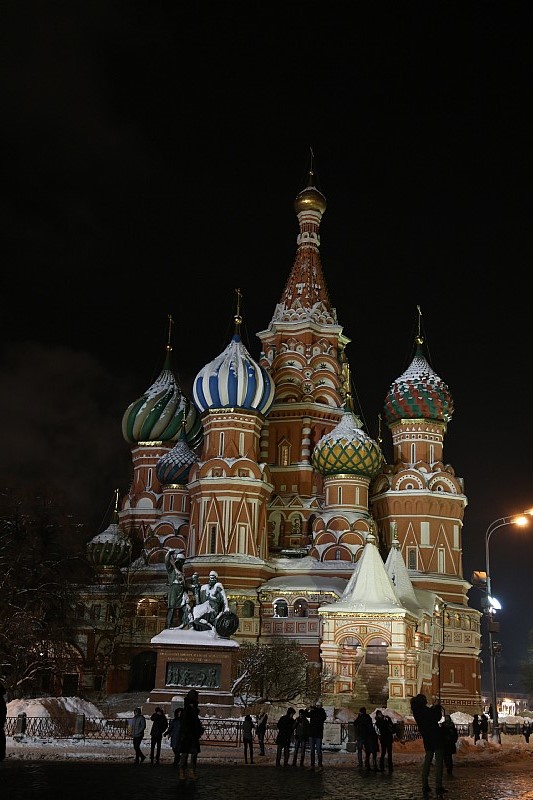 This year's 14th Velo Park bike show was held in a Moscow park during the period of February 8-10. A total of 50 companies participated, and most of these were local distributors. Such bicycle manufacturers as Velomotors, Forward, Sportmaster, and Alisa were no-shows. Stinger and Stark were among the few bicycle manufacturers participating this year.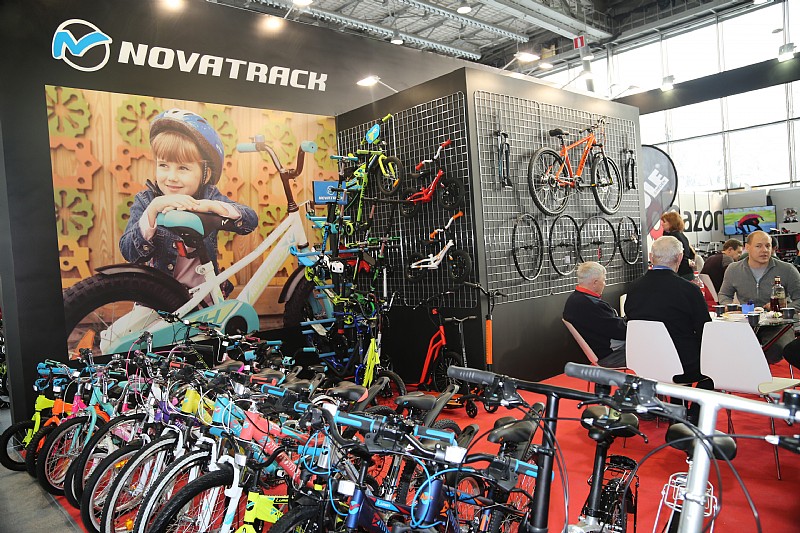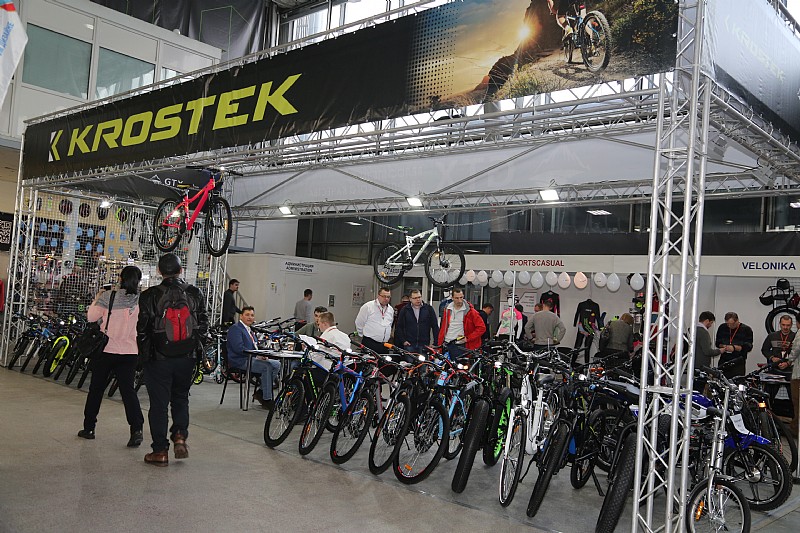 Velomotors (Stels): Russia's largest bicycle manufacturer. Apart from assembling bikes, Velomotors also imports children's and adult bicycles from China. It has a 55% market share, and sells approximately 1.5 million bicycles annually. 
Forward: Russia's second largest bicycle manufacturer, Forward produced 300,000 bikes in 2017. Forward has 1,000 stores and 300 dealers, and began producing bicycles under contract for Decathlon in 2016. 
Sportmaster: With a chain of 500 sporting goods stores, Sportmaster sells around 250,000 bikes annually. Sportmaster assembles 20% of its bicycles itself, and obtain the remaining 80% from China. Bicycle types include MTBs (60%) and children's bikes (30%); Sportmaster's MTBs have retail prices of US$200-300. The company has 50,000 employees. 
Stinger: Stinger assembles its own bicycles, and also imports bikes from China. This company has 6 outlet stores and 1,000 dealers. Stinger also produces rims, and has an annual output of 400,000 sets. Stinger sells roughly 150,000 children's bikes (under the Novatra company brand) and 80,000 adult bikes annually. It has 350 employees. 
Stark: Stark assembles 80,000-100,000 bikes annually; apart from those bikes sold in Russia (95%), a small quantity is exported to Belarus. The majority of Stark's bicycles are MTBs (90%), and most of the remainder are children's bikes. Stark is Russia's fifth largest bicycle assembler; it has 450 dealers, and its MTBs fetch retail prices of US$150-300. 
Slopestyle: Slopestyle President Konstantin Kuzmin was one of the managers of Velomir. After a partner died in an accident, Kuzmin founded Slopestyle in 2010. Slopestyle continues to use the Atom brand name, and is the Russian agent for Merida bikes; its e-bikes are supplied by Derby. 
Aspect: Aspect conducts sales through online sales, physical stores, dealers, and wholesale. It sells approximately 30-40,000 bicycles annually. 
Decathlon: Decathlon entered the Russian market in 2006, and has steadily increased its number of stores; it currently has 54 stores. 
Veloolimp: Veloolimp is the agent for numerous brands, including Continental, Bergamont, Kellys, Alex Rim, and SKS. Apart selling bicycles via physical stores, Veloolimp also has growing online and aftermarket sales. Employees number 15 persons, and the company specializes in parts and accessories (60%). 
Maximun: Maximun is the agent for Author, Kenda tire, SKS, RST, Weldtite, and VDO. It specializes in aftermarket sales, and has 13 employees, 300 dealers, and 5 company outlets.