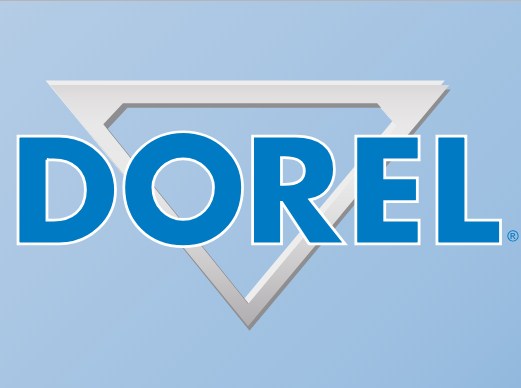 Montreal, Canada – Dorel Industries Inc have released results for the first quarter ending March 31, 2018. Total revenue was US$642.3 million compared to US$646.7 million a year ago. Reported net income was US$4.7 million compared to US$8.8 million last year. Adjusted net income was US$5.5 million compared to US$22.7 million for the first quarter of 2017.
Dorel firmly put the insolvency of Toys'R'Us as the main reason for the poor results. The liquidation of Toys"R"Us in the U.S. resulted in a first-quarter impairment loss on trade accounts receivable of US$12.5 million, or US$0.29 per diluted share, comprising of US$2.1 million within Dorel Home, US$3.8 million within Dorel Juvenile and US$6.6 million within Dorel Sports. This was in addition to the US$3.8 million recorded by Dorel in the fourth quarter of 2017.
In a press release, Dorel President & CEO, Martin Schwartz stated, "As we reported in March, all of our business units are being affected by the Toys"R"Us situation. We estimate that company-wide sales were reduced by approximately US$7 million in the quarter. The Toys"R"Us liquidation in the U.S. may cause a market disruption in the short-term, but we believe this situation will stabilize, and both the Juvenile and Sports business will shift to other retailers or other channels during the second half."
Removing the impact of Toys"R"Us, adjusted net income was US$15.0 million or US$0.46 per diluted share compared to US$22.7 million for the first quarter of 2017.
Dorel Sports
The Dorel Sports division which includes the brands of Cannondale, GT and Schwinn, saw first-quarter revenue decline by US$7.3 million, or 3.4%, to US$206.7 million from US$214.0 million last year. Excluding the impact of foreign exchange rates, organic revenue decreased by approximately 6.2%. The revenue decline was mostly in the mass-market channel due to weak consumer demand at major retailers, and the impact of halted shipments to Toys"R"Us in March.
A less favorable sales mix accounted for most of the decline in gross profit of 80 basis points. However, excluding restructuring and other costs, the decrease in adjusted gross profit was only 30 basis points from 22.4% to 22.1%. Operating profit decreased by US$10.9 million to an operating loss of US$0.8 million compared to an operating profit of US$10.1 million in 2017. Excluding restructuring and other costs, adjusted operating profit decreased by US$10.2 million. This decline includes the US$6.6 million impairment loss on the trade accounts receivable from Toys"R"Us.