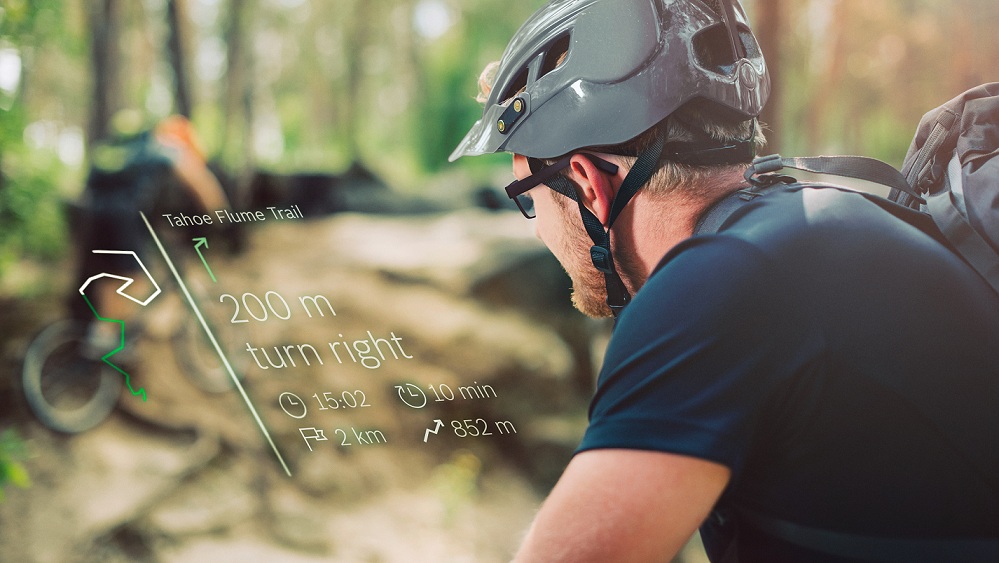 Bosch looks set to launch Light Drive, the company's smart glasses product for cycling applications at next months' CES show in Las Vegas. The company has just released a teaser video (below) that showing a cyclist taking full advantage of a number of functions of the Light Drive HUD smart glasses.
In the video, the cyclist is seen riding an e-cargo bike while viewing GPS directions via the Light Drive's Heads-Up Display system. Directions are visible as arrows and distances that update as the rider approaches each turn. The cyclist then enters a store, where she views her shopping list on the HUD and can check off items by double-tapping on the side of the glasses' frame.
Bosch's new Light Drive smart glasses weigh just 10 grams and are small enough to be incorporated into many styles of glasses by other OEMs. Bosch claims that the technology can be incorporated into glasses with curved lenses and even corrective lenses, opening the door to a wider range of possibilities.