London, UK – Chinese dockless bike-sharing brand, Mobike, has officially launched its cycling scheme in the in the London constituency of Ealing Central and Acton. Ealing residents will now be able to download the app and use Mobike's silver and orange bikes in West London.
After successfully piloting the UK's first council and community backed bicycle sharing scheme in Manchester over the summer, Mobike has delivered an initial 750 bikes to Ealing Central and Acton, with that number expected to increase to meet growing demand for the service.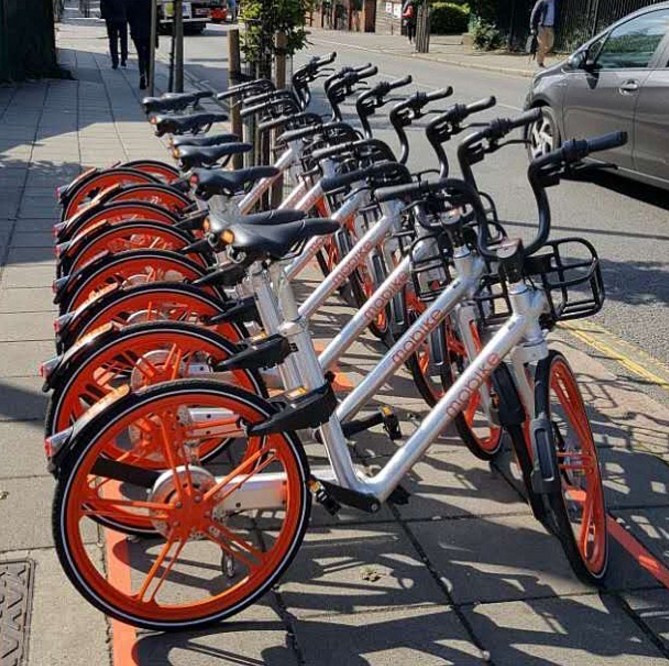 Steve Pyer, UK General Manager for Mobike, said: "We're excited about today's kick off and the roll out of our scheme in Ealing. We've had really productive discussions with local businesses and organizations in the past few months, and we are all committed to leveraging Mobike to develop the bike sharing culture across the borough, and get people cycling more. We have also invested in a local workforce to support the scheme's distribution, as we are eager to be a strong long term partner for the local community, and London more widely."
Mobike has partnered with London-based bike maintenance company and cycling scheme expert Havebike which will help provide on the clock monitoring, maintenance and refurnishing of the parking areas. Mobike has also been working closely with Ealing council to ensure a tailored and controlled distribution of the bikes to the most suitable locations within the borough – to maximize cycle usage and complement the existing transport landscape. The Mobike app will guide users towards the best locations to pick up and park the bikes.
The scheme will be Ealing's very first smart and dockless bike share scheme, and is designed to benefit users, local business and communities, as well as Ealing Council through the unique data insights provided by the bikes' proprietary technology, which will help manage location-based bike demand and inform infrastructure planning in the long term.
Cllr Julian Bell, Council leader of Ealing said: 'Mobike are the World's largest operator and they have a huge amount of experience in managing dockless bike sharing schemes. They have already introduced the bikes in Manchester and it's good to see that they are taking a cautious approach to introducing them to ensure they are a success. I'm sure our residents will show consideration for other road and pavement users and do their bit to make sure they park them sensibly and help the scheme to run smoothly."
Mobike will aim to provide its affordable and environmentally-friendly service to a series of London boroughs over the next few months.