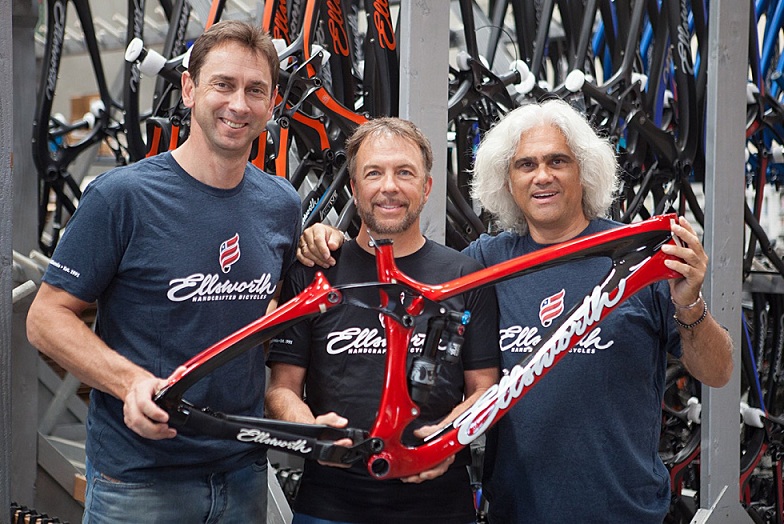 San Diego, California – South African Distribution company, ASG Group, which operates globally in the bike industry through offices in Italy, South Africa and the USA, has announced the acquisition of Californian mountain bike company, Ellsworth.
"ASG have been distributing Ellsworth mountain bikes in South Africa for a couple of years now", said Heinrich Dannhauser, Group CEO of ASG, "from the outset, we've been impressed by the quality, craftsmanship and performance of Ellsworth products, and especially the latest models. The acquisition reflects our effective diversification strategy across the cycling industry and with the deal concluded, we will now concentrate our efforts to build on the excellent Ellsworth brand heritage that already exists in the United States, South Africa and Europe."
Tony Ellsworth, founder of Ellsworth in 1991, will stay on with the company as Head of Design and will continue to fulfil his passion for designing the best bikes on the planet. Tony has been spearheading mountain bike design and MTB suspension technology for almost 3 decades. He lives and designs by his mantra that Ellsworth riders must go further, faster, with less fatigue.
Claudio Fantin, International Marketing Strategist of the ASG Group was quoted as saying, "The Ellsworth brand has enormous potential and is ... simply beautiful!  We are ready and excited to take on this new challenge because the Ellsworth brand fits our corporate DNA perfectly - never stop having fun, never stop innovating, never stop breaking the rules"
Alongside bikes, ASG will invest in the development of a range of Ellsworth lifestyle products and clothing items to compliment this iconic brand.
Mike Chapman will take over the reigns as CEO and brings with him a wealth of strategic leadership experience that will no doubt serve the business well.
Ellsworth will operate from its new facility in San Diego, California as a subsidiary of ASG North America. ASG will also distribute other house brands into the USA from this location, including SCICON (a market leader in the manufacturing and distribution of bike bags).