At this year's Consumer Electronics Show (CES), dockless bike-share operator, LimeBike unveiled its new ebike and announced that it will add between 4,000 and 5,000 of the electric-assist bicycles to its fleet this year.
Called Lime-E, the service costs $1 to unlock and another $1 for every 10 minutes of riding. Equipped with a rechargeable lithium battery and a 250-watt motor, the Lime-E electric-assist bikes have a top speed of 15 mph and a 62-mile maximum range.
The initial wave of Lime-E bikes will be launching this month in existing LimeBike markets, including Seattle, Miami, Scottsdale, Southern California, and the greater San Francisco Bay area. The company will also be working hard with other cities and universities across the US to help deliver the service to as many communities as possible throughout 2018.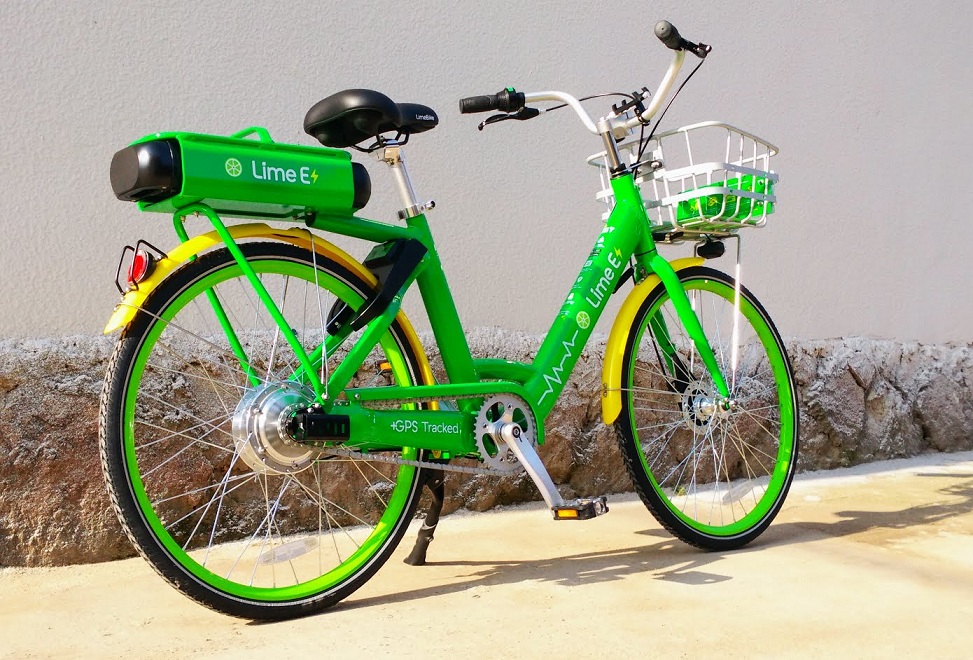 "2018 is shaping up to be a landmark year for the global bikeshare movement," said CEO and co-founder Toby Sun. "Our electric-assist bike, Lime-E, will provide cities with a fast, efficient, equitable source of first-and-last mile transportation at absolutely no cost to taxpayers and minimal cost to riders."
Founded by Toby Sun and Brad Bao in January, 2017, the San Mateo-based company is backed by firms like Andreessen Horowitz, Coatue and GGV. LimeBike has raised over $60 million in funding and is valued at $225 million after its most recent $50 million round.