Biarritz, France – French startup, Pragma Industries, has introduced a breakthrough solution in the field of light mobility: fleets of hydrogen-based electrically assisted bikes (pedelecs). The company's Alpha bikes represent the first industrialized bicycles to use hydrogen fuel cells as a power source and offer riders super-fast recharging times.
The firm's Alpha bike runs for about 100 km (62 miles) on a two-liter tank of hydrogen, a range similar to an electric bike, but a refill takes only minutes while e-bikes take hours to charge. One kilo of hydrogen holds about 600 times more energy than a one-kilo lithium battery.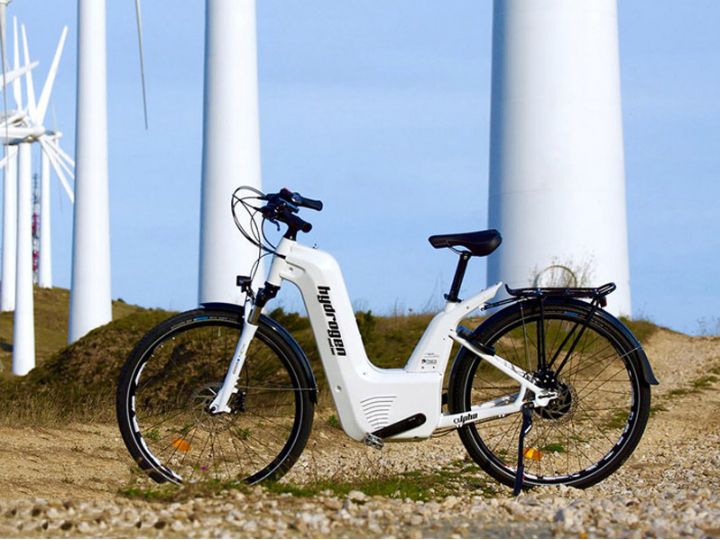 At about 7,500 euros per bike, and at least 30,000 euros for a charging station, the bikes are too expensive for the consumer market, therefore Pragma is aiming the hydrogen-powered bicycles for use bike-rental operators, delivery companies and municipal fleets.
Pragma Industries, which is based in Biarritz, France and makes fuel cells for military use, has sold some 60 hydrogen-powered bikes to French municipalities including Saint Lo, Cherbourg, Chambery and Bayonne.