DT Swiss has announced the launch of a new version of its famed 240 hub. The new hub features the company's Ratchet EXP system to maximize reliability.
The new 240 offers increased bearing lifetime due to integration of the bearing into the threaded ring which allows the bearing distance to be maximized. This increased distance provides better support, which results in less deflection of the axle, thus protecting the bearings and increasing their lifetime.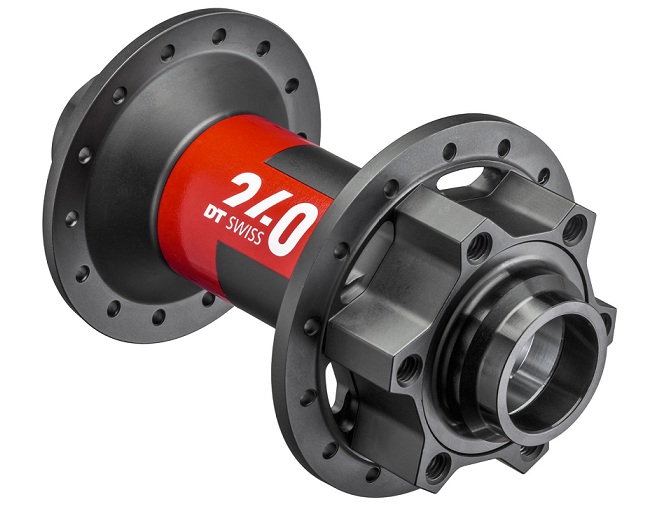 Furthermore, the previous system required two conical springs to ensure proper alignment of the two ratchets. The fixed connection of the inner ratchet of the Ratchet EXP with the hub shell allows for use of just one cylindrical spring, to ensure proper alignment of the moving ratchet. This results in faster full engagement and eventually reduces wear.
The ratchet system on the new 240 allows all teeth on each of the ratchets to engage simultaneously every time creating much lower surface pressures. In comparison, the engagement surface of pawl hubs is rather small. The reduced surface pressure further increases reliability.