ONCA6.0-CA-S-29er
The ONCA 6.0-CA-S-29er fully is designed for conquering extreme terrain. The slim, muscular look is reminiscent of a leopard. The carbon fiber chassis is manufactured utilizing EPS technology and High Modulus Carbon Fiber. EPS Tech is an unique forming technology which provides superior strength and extreme lightweight. Combined with a #6061 aluminum chain, stay the complete frame is lightweight, stiff and responsive. The heart of the frame is the power drive, a SHIMANO EP-800 motor with its new in-tube battery. This frame can apply two types of sizes, 150mm and 120mm, by arrange in pairs of different linkages to achieve different results.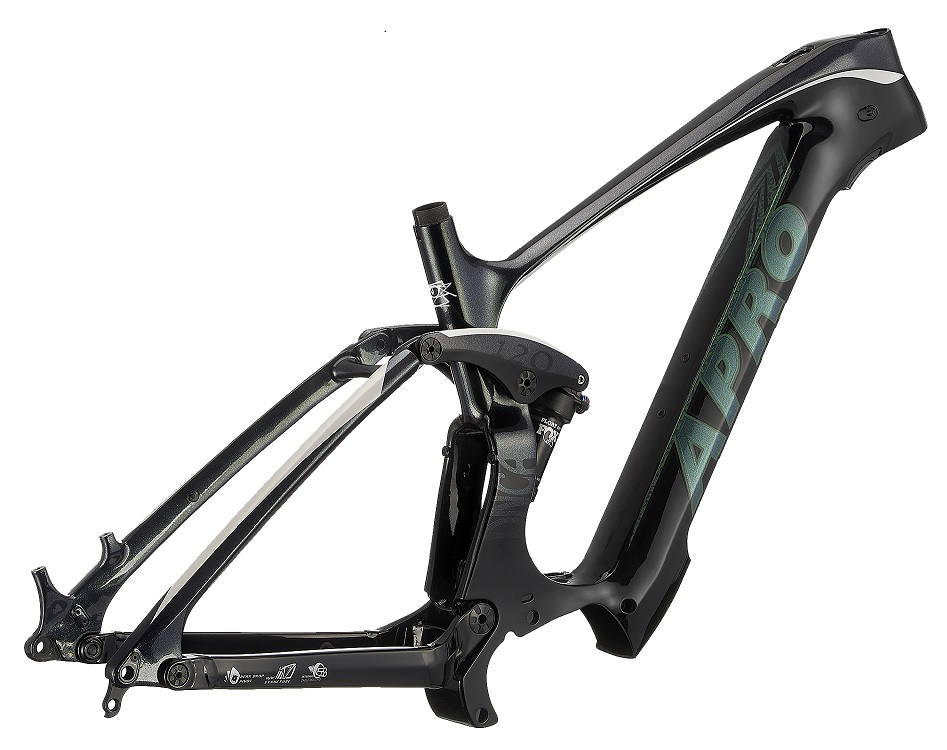 001-C42CL
Increased physical activity is a global effort and is getting more and more popular. People are aware of the benefits that riding brings, such as increased mental health, and also exploring nature. With more and more demands for electric bicycles, many manufactures are gearing up for positive growth and are investing in product development proactively.
APRO-R001 is created with a new design and under process optimization. In APRO-R001, the rigidity has been advanced by 102% and the impact strength by 19%. With APRO-R001 and a long-endurance battery, riders can enjoy their journey on gravel or on different types of surfaces without any concerns.
The design of Tubeless Ready and Clincher can mitigate the risk of pinch flats and increase the capability of rim bead shelves to hold the tire, which raises the riders' self-confidence significantly. Asymmetric rim design can make both sides of the wire tension nearly equal. With this design, the life span for the wheel sets can be extended, and the stability of cornering can be increased, so that riders can feel safe and comfortable whilst cycling.

+886-4-26821688
www.apro-tek.com/