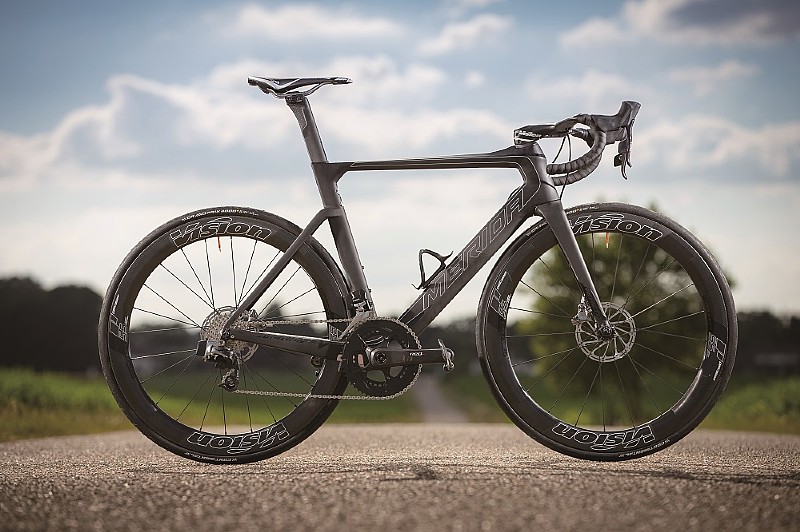 ▲
Merida have launched the third generation of the Reacto bike that first debuted into the market to much acclaim in 2011. The original Reacto offered outstanding aero-values, great head tube stiffness and outstanding power transfer making it the most used bike of Merida's Pro Tour team.
Amongst other upgrades, the new Reacto III lays claim to further improved aerodynamics, reduced weight and improved comfort and is the lightest, fastest and most aerodynamic road bike the company has ever produced.
Improved aerodynamics performance was achieved by slimming down the tube shapes and introducing a lower seat stay connection. Additionally the head tube and top tube section were designed to match with the FSA Metron 5D Cockpit, offering an optimized balance between gains in performance without sacrificing the serviceability of the cockpit and cable routing. Merida claims that the Reacto III's aero performance is improved by around 8 Watts which equals somewhere around 5% compared to the previous model, 
The complete frame kit (including seatpost) weighs in at 1695 grams and is approximately 17% lighter than the previous version. This was achieved by slimming the tube diameters and using different carbon layup combinations. The frame on the new Reacto weighs just 1010 grams, while the fork weight has being reduced to 368 grams and the seatpost to 235 grams.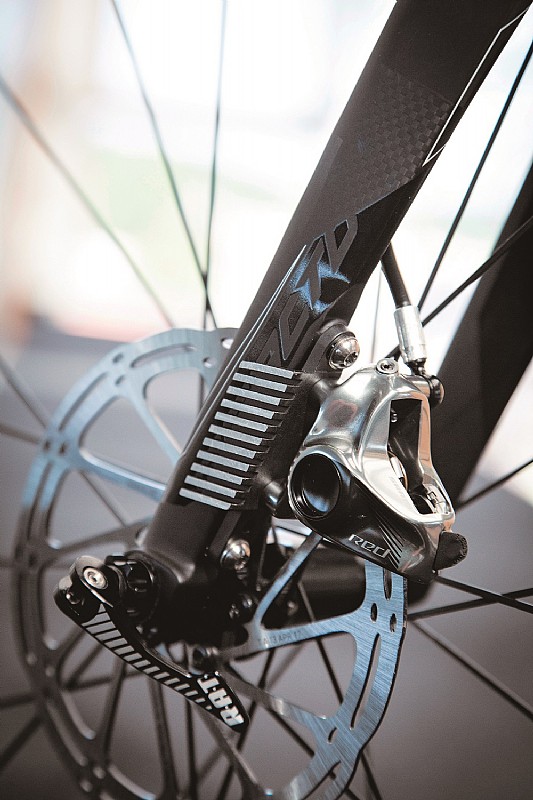 ▲ 
Merida engineers improved the comfort on the Reacto by redesigning the seat stays and the S-Flex seat post with a slimmer cross-section and a bigger window. However the stiffness associated with previous versions of the bike has been maintained due to the new Reacto's oversized BB area and large cross-sections.
As well as producing rim brake versions, Merida also has disc brake versions of the new Reacto. The company says that discs don't reduce the bike's aerodynamics significantly, however frame weight increases by around 150g to cope with the different braking forces. The disc-brake models include Merida's disc cooler heat sinks, designed to increase heat loss by around 50% and lead to a 70C decrease in rotor temperature.
The new Reacto is available in three CF4 versions and three CF2 versions, five of them with disc brake options. The Reacto CF4 frame shares, for the most part, the well-accepted race geometry of the Scultura CF4. This means a short head tube and a relatively long reach, which will make the bike quick and nimble that should allow the Reacto to be thrown into hard corners without losing control. The CF2 geometry follows a more relaxed position where the rider sits in a slightly more upright position. This is mainly due to the taller head tube. This geometry suits people who are not used to a more racy geometry perfectly. The major difference is the head tube length and the slightly shorter reach.