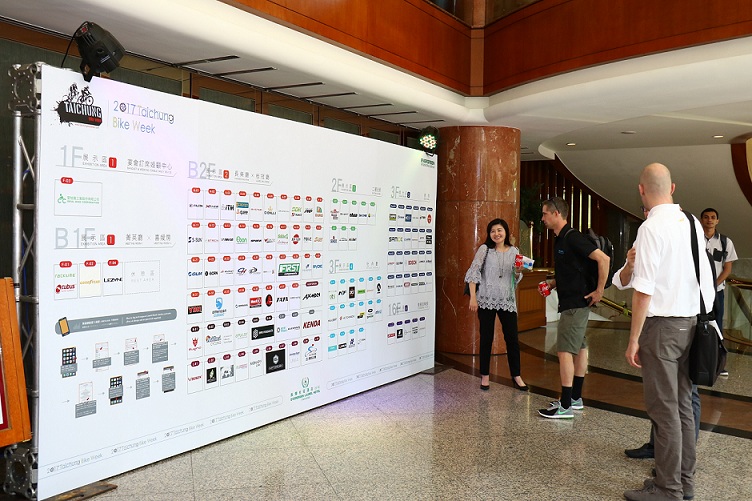 Taichung, Taiwan – Taichung Bike Week (TBW), the OEM bike show for industry vendors to efficiently introduce their latest products to global buyers, is once more set to welcome visitors from Sept 26, 2018. Deadlines for companies wishing to place advertisements or submit press releases for inclusion in the TBW Guide and TBW Show Daily magazines are fast approaching. The deadline for ordering Show Daily advertising space is August 31, while the final deadline for submitting press releases is September 16.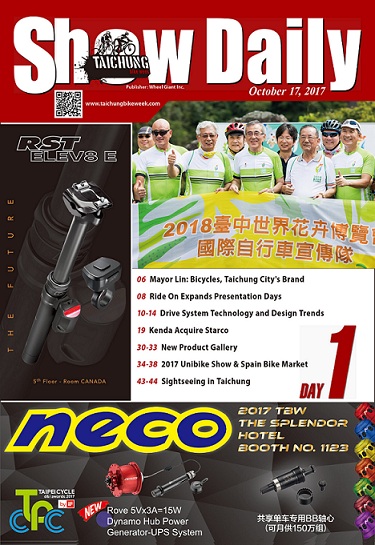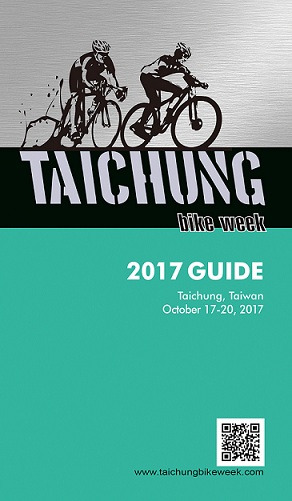 After several years of continuous double-digit growth, 2018 marks the first year the event is likely to decrease in size. This year's event is focusing on the original three hotels—The Splendor, Tempus and Evergreen, with The Lin hotel no longer taking part. In total, approximately 460 booths have been booked so far, a decrease of 10% compared to last year.
The downturn in booth registration is in part due to the conflicting dates with Taipei International Cycle Show. 2018 is the first year that the Taipei show is being held in October instead of March, and many exhibitors are finding that they don't have either the manpower or budgets to exhibit at two side-by-side shows in Taiwan. This situation is further exacerbated by the downturn in the global bicycle market.
However, the venue hotels have said that since Eurobike, booth and room registration has increased significantly. Additionally, with the announcement that the 2019 Taipei Cycle Show will be held in March, many international buyers have responded that they will attend only TBW this year, and then the Taipei Exhibition in March next year.
Other changes for 2108 include a disagreement between the members of the Ride On group. This year, Ride On brands will not exhibit collectively in The Millennium Hotel Taichung. Instead, many brands have opted to exhibit in the Tempus, Splendor and Evergreen hotels.
Additionally, this year's TBW Welcome Party will take the form of a buffet for increased networking opportunities. The party will be held in the Banquet Room on the 27th floor of the Landis Taichung on the evening of September 26th, 2018 (Wednesday). Due to limited space, TBW exhibitors or visitors wishing to attend should register for places on the official TBW website from August 29.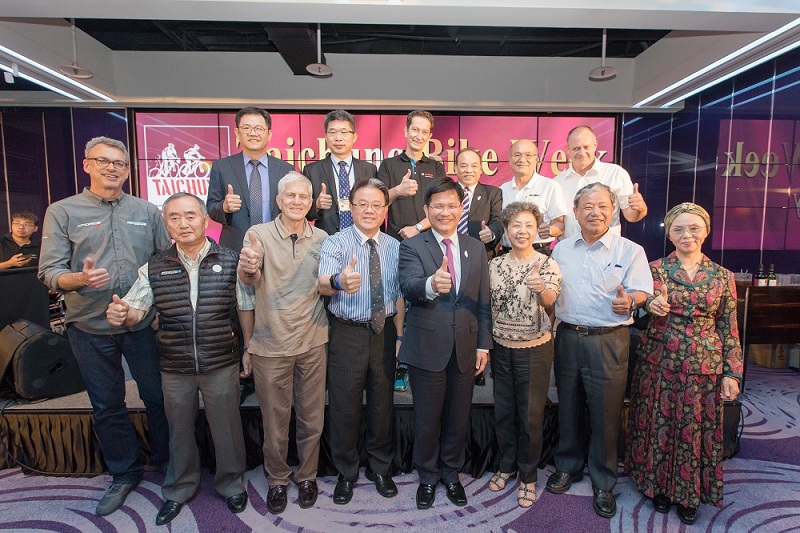 Companies wishing to order advertising or submit a press release for inclusion in 2018 TBW Show Daily magazines should contact the TBW support team at service@taichungbikeweek.com.