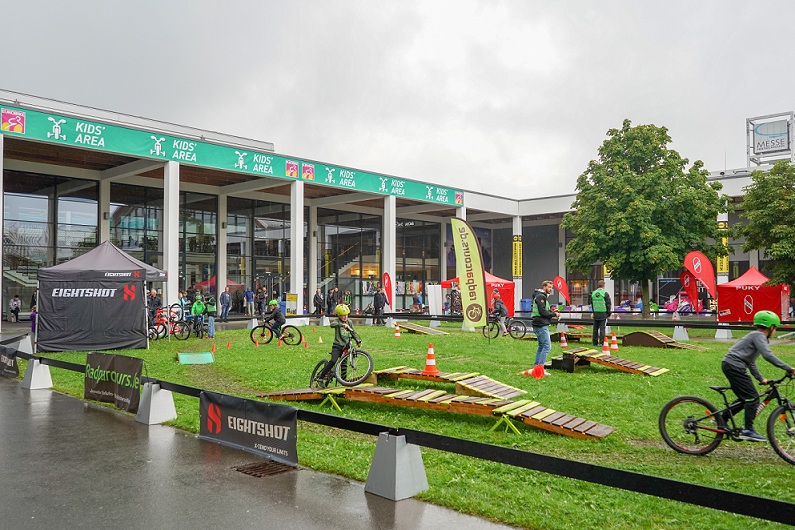 After four days of showcasing the latest bicycle and e-bike products, Eurobike 2019 has been proclaimed as a big success by show organizers. Over 1,400 exhibitors presented the latest technological innovations to more than 60,000 visitors from the trade and the general public.
Despite many big complete bicycle brand names not exhibiting at the show this year, the event still managed to attract 39,834 trade visitors, nearly 7% up on the number last year.
"Eurobike 2019 was an innovation-driven mobility show, where manufacturers from all over the world shined a spotlight on the bike and all its components as a sports vehicle and sought-after mode of transport," said Messe Friedrichshafen CEO, Klaus Wellmann summarising the 28th edition of the Eurobike show. "Established exhibitors and large numbers of new companies all demonstrated the current upbeat mood on the market with their products. Powered by the particular impact of electrification, it was made very clear in Friedrichshafen that the bike will play an increasingly important role – whether in town or country, for leisure or the daily commute."
Infotainment showing the new bike trends formed a major part of the Eurobike Festival Day, which attracted 21,240 visitors to Friedrichshafen on the weekend. "The resonance is very good, and we were able to provide plenty of stimuli to get more and more people on bikes in the future," says Eurobike Project Manager Dirk Heidrich. There were over 1,000 test models available for test rides in the Demo Area. Furthermore, there were show performances from the stars of the bike scene, numerous presentations and tips for bike holidays all over the world at 'Holiday on Bike'.
Eurobike 2020 takes place from Wednesday 2 to Saturday 5 September, 2020 on the exhibition grounds in Friedrichshafen.