Taiwan External Trade Development Council (TAITRA), organizers of the Taipei International Cycle Show and Taispo held a press conference this morning, Feb 11, 2020, to announce the cancellation of this year's Taipei show. Originally scheduled to take place from March 4-7, 2020, the outbreak of the novel coronavirus (2019-nCoV) epidemic has led organizers to the decision to cancel. However, TAITRA also announced a new event - Taipei Cycle+ and Taispo+ show which will be held in May. The announcement was made with the caveat that the plans were still subject to the further development of the outbreak.
"There have been significant developments in the number of travel and logistical restrictions; bringing into question the practicality this year's planned dates," TAITRA noted in a press release. "The resulting restrictions have left many exhibitors unable to travel to, or ship exhibition stands and sample goods to show as travel and freight restrictions start to be put in place."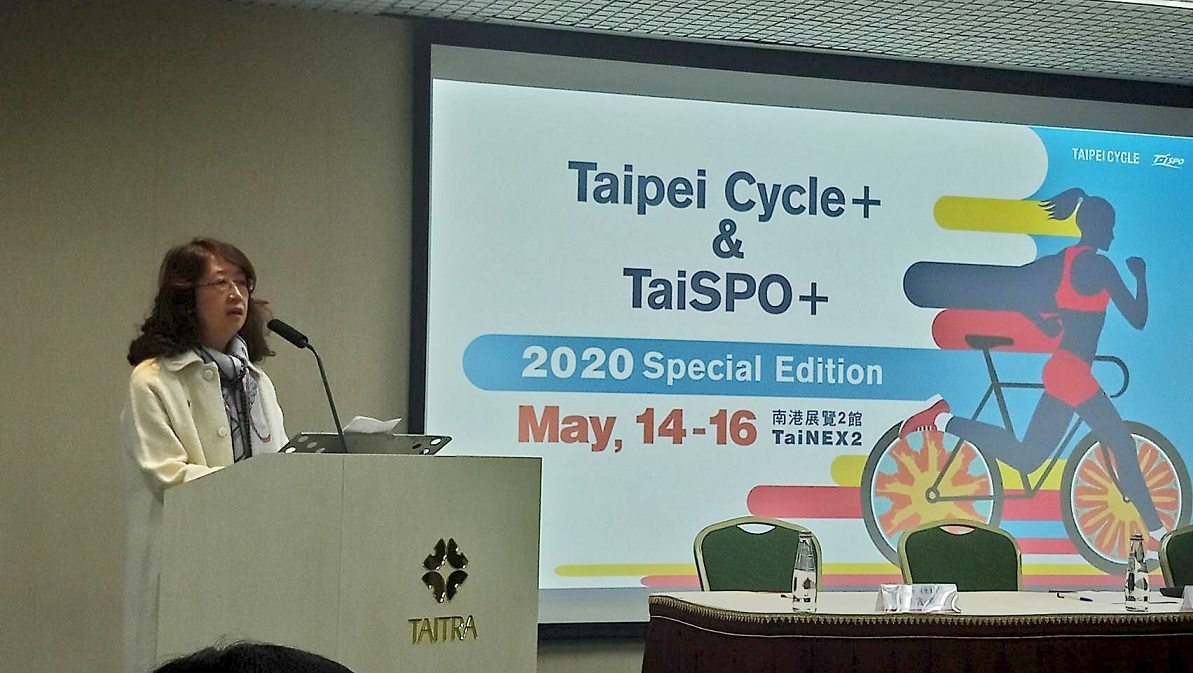 In place of the originally scheduled shows, TAITRA will hold special edition exhibitions, TAIPEI CYCLE+ & TaiSPO+, which will be held at Taipei Nangang Exhibition Center, Hall 2 from May 14th to 16th. According to the TAITRA press release, these special edition versions "will also launch the first-ever online exhibition concept, one-to-one procurement meetings, video conferences, and live-stream broadcasting."
Exhibitor deposits for the originally scheduled show in March 2020, will be held over and used as deposits for next year's shows due to be held from March 3-6, 2021.