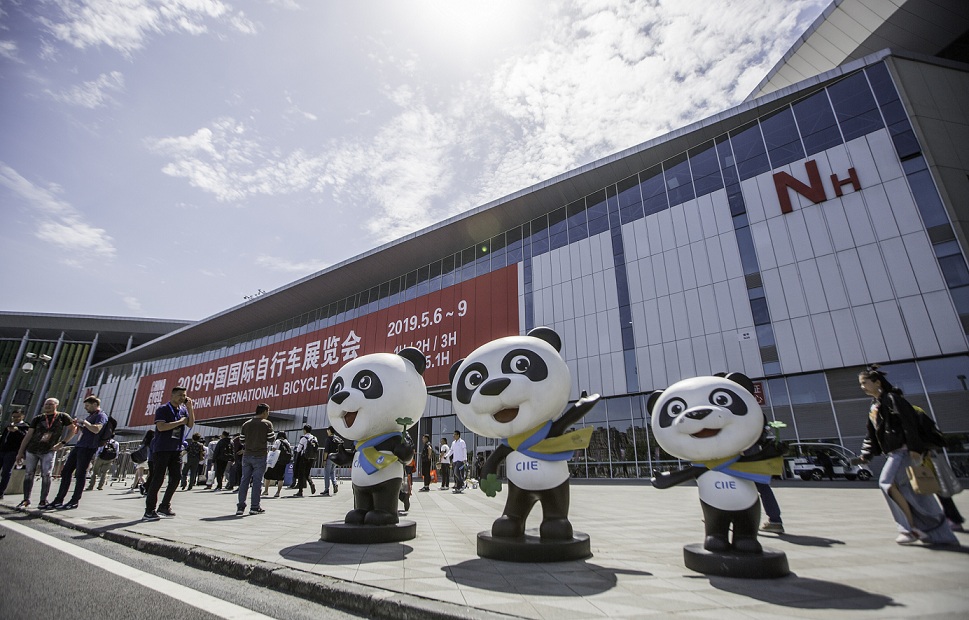 The organizing committee of China International Bicycle Exhibition (China Cycle) in Shanghai has announced that this year's event will take place in May as originally scheduled. The decision comes after considerations to postpone or cancel the show due to the current coronavirus Covid-19 epidemic.
According to official statistics, as of February 27, 78,497 people have been infected with the Covid-19 virus in China and 2,744 deaths have been recorded. The virus caused many bicycle factories to remain closed after Chinese New Year holidays leading to global delays in the supply chain. The virus is also starting to show signs of becoming pandemic with more countries in Europe, Asia, the Middle East and the Americas registering outbreaks of infections. Earlier this month, Taipei Cycle organizers made to decision to cancel this year's Taipei show and replace it with a smaller show, Taipei Cycle+ in May.
In an official statement, organizers of China Cycle 2020 stated: "We believe that as the epidemic is under control, the state will continue to introduce a series of support measures, which will bring new development opportunities to our industry."
China Bicycle Association and its organizing committee intend to "strengthen liaison with relevant foreign industry organizations and institutions through various channels, and actively report to the relevant state departments to obtain corresponding support and assistance. Regarding the issue of participation costs, we will follow the concept of 'overcoming difficulties together and sharing achievements together', pay close attention to everyone's demands, research related solutions, and unite as one to overcome the difficulties."
The full statement from China Cycle organizers can be found on the show's website. Organizers will continue to pay close attention to changes in the epidemic situation and release relevant information.