We can expect to see the first ever large-scale e-road racing series debut in Dubai, 2023 with following "high-speed, thrilling sporting" spectacles to take places across the world. There will be 60 professional competitors coming from 10 teams.
The courses will be on public roads, racing across circuits ranging from 2.5m to 5km and include 'Power Zones' that will require strategic energy use to climb over them.
They hope that the 'Power Zones' will add excitement to the event, similar to how Formula 1 uses DRS zones. The Power Zones are set on tough inclines on the circuit found within the final kilometer of each lap. Their 20% slopes ensure each rider must use their energy assistance to stay with the pack. To add further excitement, the tour will be using a quick-fire race format, combining into a final 15-minute crescendo as riders battle for victory.
The E-Bike Grand Prix (EBK GP) aims to take e-biking to the "extreme", showcasing the world's most advanced e-bikes at "iconic landmarks and cultural sites". The events will take place in the heart of cities around the world.
The event is also pushing environmental causes, with the organizers' mission to "engage communities to create cleaner, greener healthier cities via the globally collaborative."
The UCI insist that the event and their own existence's main goal is to promote cycling - be it for a sport, as a healthy activity, for skills, or more importantly - to be a green way to get around cities. They want to "shape the future of cycling by inspiring more people to ride bicycles, by making the sport more attractive whilst contributing to the wellbeing of the world's population and promoting sustainable development."
The first key message being that e-bikes are clean and an accessible way to get around, with the focus on that, putting the sport's contest itself in second.
Equality is also key to their plans with equal pay and opportunities for male and female riders. Each team will run male and female riders, split into separate races but with all riders scoring equal points in their respective races to create an overall team championship score.

In recent times pro riders have been getting involved in the sport, with some traditional downhill and enduro events on the tours providing a slot for e-bike racing. The international sports governing body, the UCI, has also been getting more involved.
Although scorned upon by some true cycling fans, these progressions show there is a desire for e-bike racing, and that it should not by any means be less entertaining or challenging for the riders. Obviously pedal assist makes it less physical than the winding stages of the Tour de France, but technical skills will be fine-tuned for e-races - and fans will be able to enjoy a fresh take on a classic sport.
THE EBK GP bikes are light, weighing around 18-31 kg each, and racers will still be expected to control these bikes through tight corner, steep ascents, both up and down. A different type of "physical" endurance is needed.
As e-bikes are still relatively new to the scene, the competition aspect of it is wedged somewhere between track cycling and MotoGP, it's not a surprise that many are wondering if and how it can be successful, but many are predicting that as more top athletes get involved, the more the cycling industry will evolve with it.
As the spectacle approaches, we can all anticipate how it will play out. Can competitors, fans and sponsors remain interested? Will they be hooked akin to the likes of Formula E? Or is this to be another flash in the pan? The e-bike industries will be hoping for the former.
You can follow their progress at www.ebkgp.com.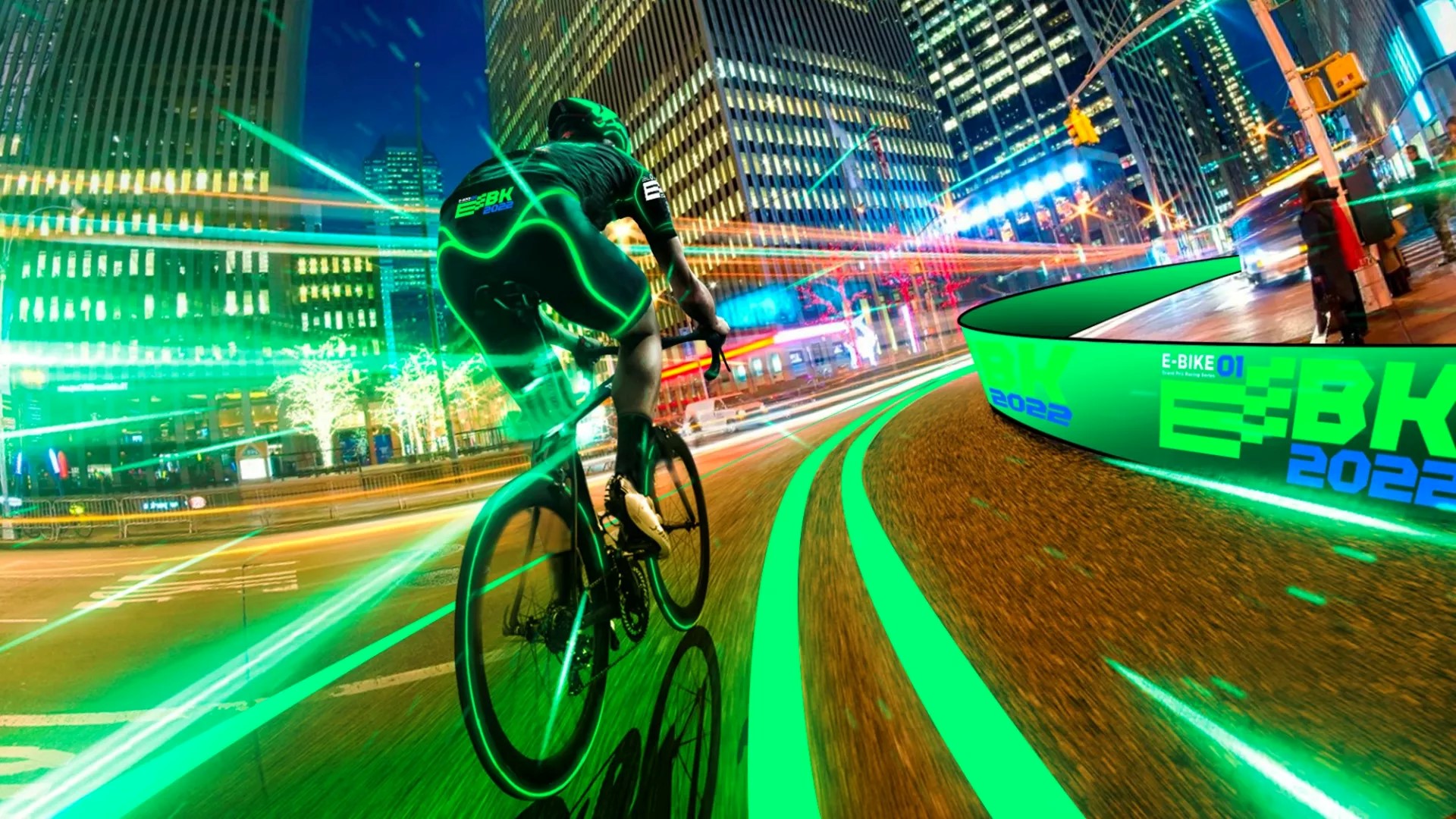 Image credit: EBK GP