Germany - The 26th edition of Eurobike closed its doors on Sept 2nd, bringing to an end the late summer timing of the event as it to moves to the beginning of July for 2018.
In a final show report, organizers of Eurobike announced that 42,590 industry visitors attended the show, down slightly from the 42,720 industry attendees in 2016. Including an additional 22,160 bike fans attending the show's last day, Eurobike visitors came from 101 countries around the world. 1,400 companies from 50 countries exhibited at the event in Friedrichshafen, Germany. "With its thriving, energetic business and technical exchange, the Eurobike 2017 was a great success," noted Klaus Wellmann, CEO of Messe Friedrichshafen, summing up the results of the 26th edition. "For many customers, it is their most important meeting of the year and a unique opportunity to talk with decision-makers from all over the world."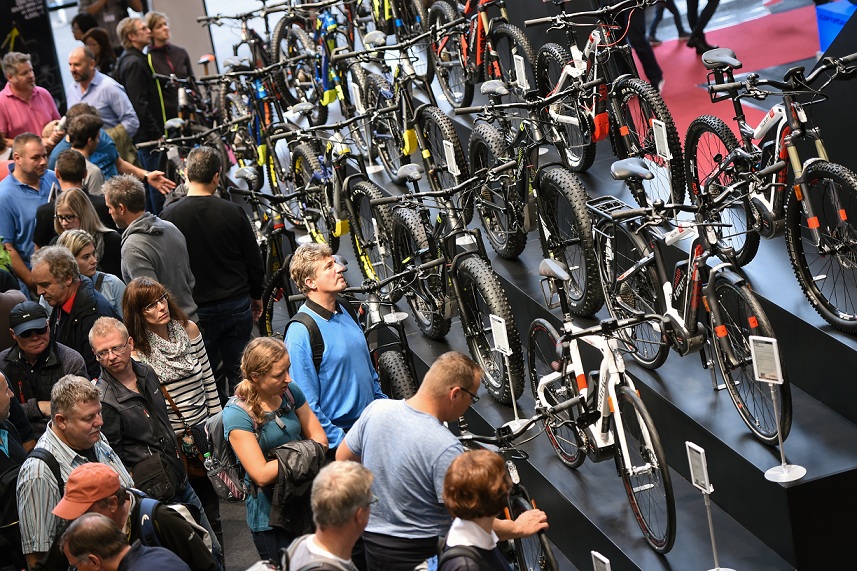 In overall ratings from visitors, the Eurobike 2017 again performed well: A survey showed that 93 percent of visitors ranked the significance of the show as important or very important. The Eurobike was once again a media spectacle. 1,654 journalists and bloggers from 39 countries informed themselves about the events in Friedrichshafen. "We are very satisfied with this year's show, even if there was a lot of rain after a sunny start," Eurobike Head, Stefan Reisinger explained, "With high profile visitors again this year and its location in Europe's top bike selling region, the Eurobike remains a guarantor of good contacts and business as well as a reliable showroom for the industry."
Mentre la maggior parte delle aste orologi replica si tengono a New York, Hong Kong o Singapore e alcune a Ginevra, mercoledì 14 dicembre si tiene a Parigi un'asta con molti pezzi molto interessanti. Tra questi pezzi un Rolex pre-Daytona ref. 6238, un Franck Muller Tourbillon Imperial e un Richard Mille RM003 Tourbillon. Sebbene il cristallo di plexi mostri abbastanza segni da una lunga vita, replica orologi rolex 49 euro è in realtà in ottime condizioni considerando la sua età. Un vecchio rolex replica italia dovrebbe mostrare un po 'del suo live e per lo più è un peccato se le parti vecchie sono state sostituite con parti più recenti durante un servizio. Questo è LOT 50 ed è stimato tra € 15.000 e € 25.000 Euro.
In 2018, the Eurobike show will take place from Sunday, July 8 to Tuesday, July 10, 2018, and due to its early date will only be open to industry visitors. The well known Eurobike Media Days, the innovations test event for all manufacturers of complete sports bikes, will take place right before the Eurobike, from July 4 - 6, 2018, in the Serfaus-Fiss-Ladis region of Tyrol, Austria. The day in between, July 7, will be filled with individualized events that appeal to target groups, such as conventions, test events, media launches and even including closed door meetings. In a press release, the organizers noted that they are continuing to be pleased with the broad approval of the new Eurobike concept.