Friedrichshafen/Nanjing –Starting next year, the Asia Outdoor and the Asia Bike will take place together from June 28 to July 1, 2018, at the fairgrounds in Nanjing, China, under the direction of project leader Lee Young.
Young, the long-time project leader of the Asia Outdoor, is now also responsible for the destiny of the Asia Bike. "In the last few years, Lee Young has gathered a lot of experience in the outdoor industry and is also very familiar with the bicycle industry. We welcome the fact that, as a reliable partner, he is now taking over the reins of the Asia Bike and we look forward to a good and successful collaboration with him," emphasized Stefan Reisinger, the Outdoor/Eurobike Head at Messe Friedrichshafen.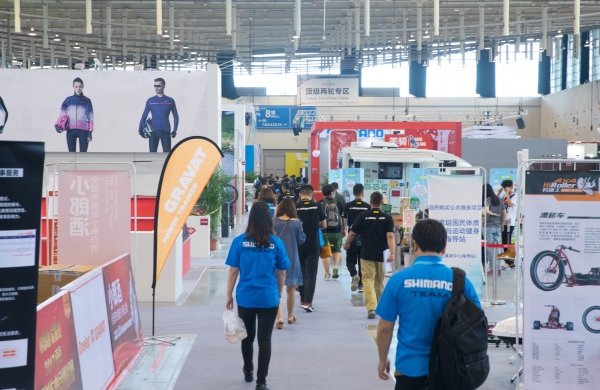 Over more than ten years, Asia Outdoor has developed into the leading trade show for the Outdoor industry in China. With Lee Young as project leader, the Nanjing Ningfei team aims to promote the growth of the two leading trade shows in Asia.
According to the annual report of the China Outdoor Association (COA), the market in the middle kingdom is now recovering. "At the Asia Outdoor 2018, we will be devoting special attention to the growth of Chinese outdoor brands. Furthermore, with the 13th edition of the show, we are increasingly addressing tourism themes in the outdoor industry," Young announced. National guidelines and the finance market have contributed to the rapid development of the camping sector in the last few years. For the Asia Outdoor 2018, visitors will be able to get information about travel in the 15,000 square meter "Outdoor Travel" area. In addition, forums for business matchmaking and for the development of the camping and outdoor industries are being organized and will take place during the show. In addition, the Asia Outdoor will also offer other well established program elements, such as the fourth COA Outdoor China Summit, the Running Village and the Asia Outdoor Industry Award.
More information is available on the websites of thew two trade shows: www.asian-outdoor.com and www.asiabike-show.com.