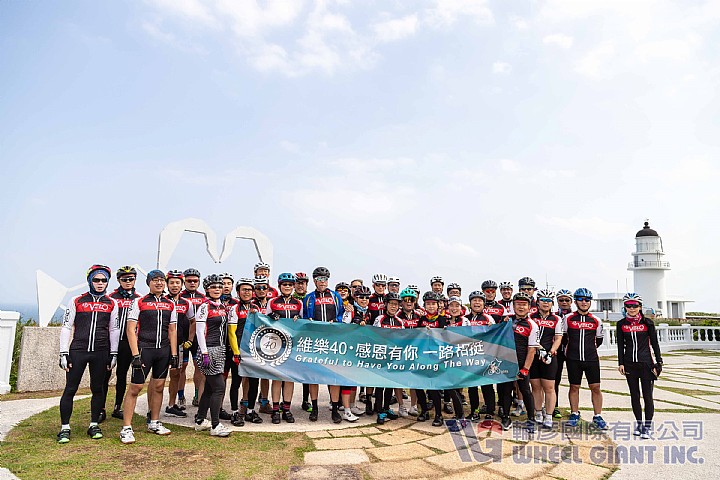 In order to celebrate the 40th of the company's founding, cycling enthusiast and Velo President Stella Yu twice set aside her management duties and embarked on the two stages of a challenging bicycle tour around Taiwan. She completed the 528km section from Dajia to Taitung during June 10-14 last year, and completed the 309km section from Luodong to Dajia during October 27-29 this year.
According to Stella Yu, she has benefited immensely from cycling over the past decade. Beyond a sense of accomplishment and sheer enjoyment, she has also obtained a better understanding of the products Velo manufactures, and can better gauge consumers' product needs and expectations. Furthermore, Stella's own enthusiasm for cycling has encouraged family members and employees to share the fun of her rides around Taiwan and celebrate 40 years of Velo. Apart from close to 30 Velo staff members and a number of family members, a number of Stella's friends in the industry also joined her, including Giant President Bonnie Tu, Specialized Vice President Bob Margevicius.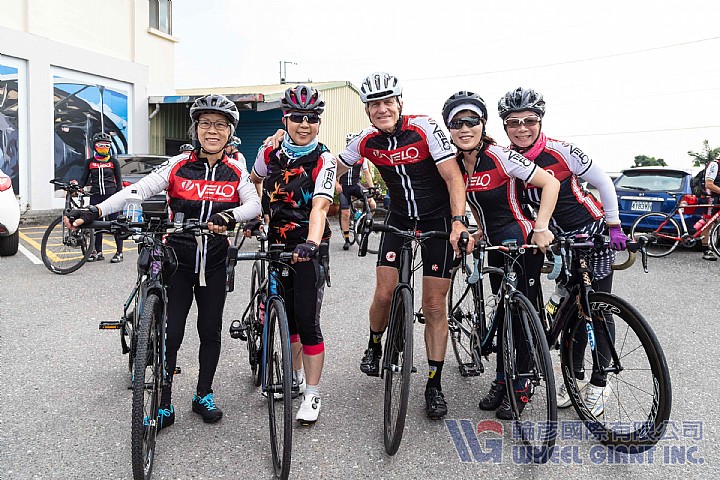 Stella expressed her appreciation of all those who enthusiastically participated, noting that being able to gather together to cycle on the ride was the best possible gift to celebrate Velo's 40th anniversary. She is looking forward to the next 40 years of riding side-by-side together.
Bob Margevicius of Specialized, who had watched Velo grow from a mere seedling into a sturdy tree, praised Stella's determination, persistence, personal involvement, and go-all-out attitude as a corporate manager. Bob emphasized that Stella had transformed Velo into the leader of the saddle industry, and both her and the company's reputations are well deserved. Giant President Bonnie Tu expressed her admiration for Stella's can-do spirit and referred to her as a model for women entrepreneurs. Tu also hopes that Stella can continue to ride, and that Velo will thrive during the next 40 years under the capable management of its second-generation leaders.