Wholesaler of bicycles and parts in Germany, Austria and Benelux, Hartje, have taken over Denmark's Ensen Bikes. As of January 6th, 2020, the Ebsen family transferred all shares in their company to become Hartje's fourth sub-company, Hartje Ebsen A/S. They will still act as a distinct company but with the backing of a major enterprise.
Hartje has been in existence since 1895 and is well known for the brands Victoria, Conway, Excelsior and Contoura as well as being exclusive distributors for Tern, i:SY and numerous accessory brands. While they have a strong presence in Germany, Austria and the Benelux states, they are much smaller in Denmark. Ebsen Bikes A/S, on the other hand, can look back on 26 successful years on the Danish Market where their brands Ebsen, EBS and Remington enjoy a great reputation.
"We have been looking for an opportunity to grow our business and found it in Hartje", stated Peter Stricker Ebsen, who together with his wife Lone Enemark Ebsen leads the business with seven employees. "There are limitations if you want to enter the e-bike market and want to do it right. That was our original motivation talking to Hartje, but we quickly found that we could do so much more together. This really is a quantum leap in possibilities for us. Our aim is to put our insight into the Scandinavian market to use on a larger scale".
It is the same for Hartje executives Hermann Hartje and Dirk Zwick, just the other way round: "We started from zero in Denmark several years ago. However, in terms of design and specifications, we weren't really catering to the specific needs and wants of customers. Working with the Ebsen family now allows us to make a giant leap forward", noted owner and CEO, Hermann Hartje, who has been in the company for over 50 years.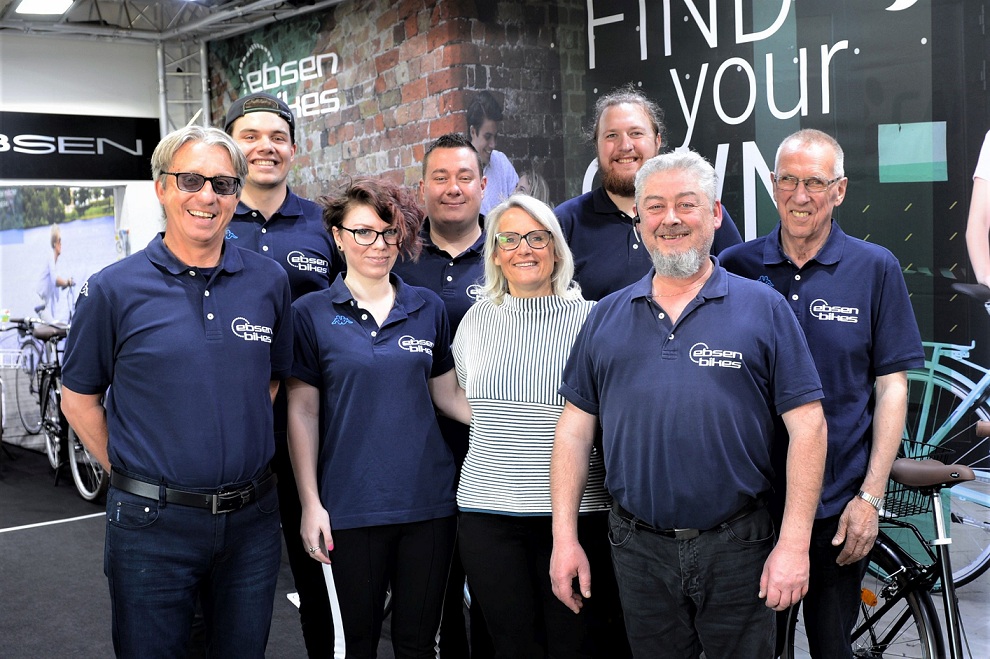 As Hartje Ebsen A/S becomes their fourth sub-company, HARTJE is developing into an enterprise group. "Hartje Asia" in Taipeh, Taiwan, works as a trading office, handling about 100 suppliers in the East. The "eBike GmbH" in Ebbs, Austria, offers hotels an all-inclusive solution in the field of e-bike rentals. Furthermore, the "Hartje e-factory s.r.o." in Zábřeh, Czech Republic, produces a part of Hartje's e-bikes.