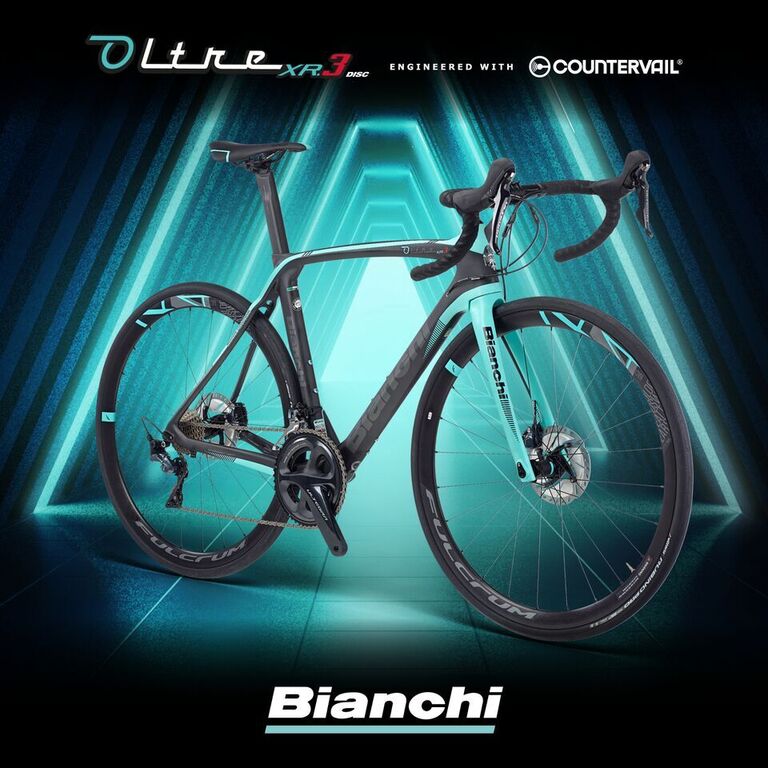 ▲
The new Bianchi Oltre XR3 Disc offers superior bike control through added braking power and increased braking modulation. As a result, the rider can maintain a more consistent overall speed through the corners, with less effort and energy waste. Oltre XR3 Disc delivers the perfect combination of control, and the competitive advantage of advanced aerodynamics. Part of the Bianchi CV family, the new Oltre XR3 Disc benefits from the same revolutionary frame-design developments proven at the highest level of racing on the acclaimed Bianchi Oltre XR4. Now with disc brakes. 
Disc brakes allow riders to maintain a clean aero form, while achieving a maximum braking efficiency. The key benefit is the modulation of braking power with precision and complete control, in any conditions.
Oltre XR3 hydraulic disc brakes are impervious to adverse weather conditions. By developing the new disc brake equipped Oltre XR3, Bianchi allows athletes to ride perfect lines at the optimum speed – for every single corner, rain or shine. Thanks to the Bianchi CV system (with the use of Countervail® carbon material) and the consistent power, precision and modulation of disc brakes, the new Bianchi Oltre XR3 Disc is the ideal handling fast aero road bike - on any road, in any weather.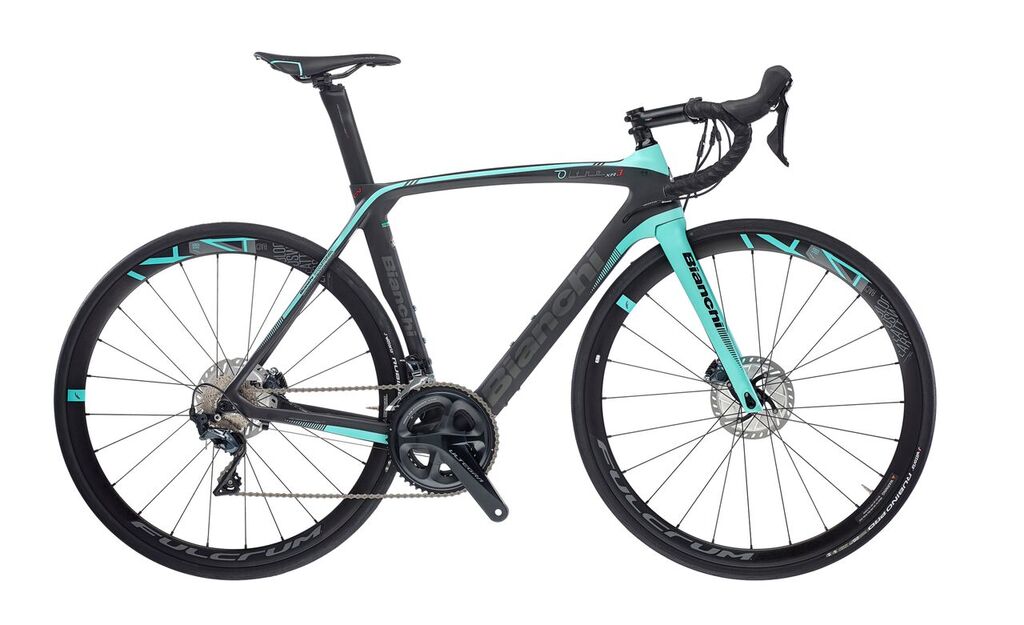 ▲ Oltre XR3 Disc frame and fork are designed to accommodate wider tires. The extra clearance enhances comfort and grip
In conjunction with its professional testers, Bianchi designed and engineered a new Oltre XR3 carbon frame and fork - as an integrated system – to work specifically with the new disc brakes while maintaining the Oltre's aerodynamic advantage.
​​​​​​​The Bianchi CV system combines Countervail® patented carbon material with viscoelastic resin. The underlying Countervail® technology used in the XR3 – exclusive to Bianchi CV models – cancels 80% of the vibration resulting in maximized aero advantage and control. #OltreXR3Disc offers the fastest, most efficient aerodynamic position for longer, with no compromise in power transfer from pedal-stroke to pedal-stroke.