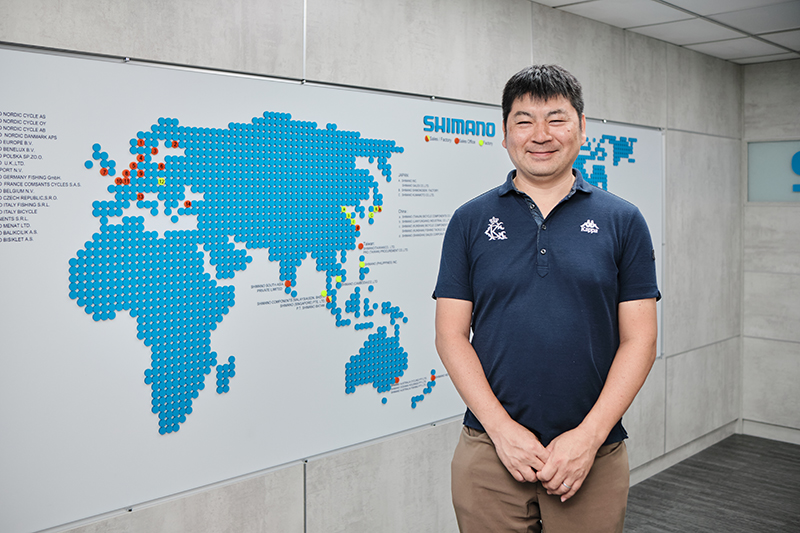 Takeshi Kanazawa has taken over the reins as GM at Shimano Taiwan.
It is over 18 years since Shimano (Taiwan) Co., Ltd. was first established in Taichung. The main goal of the office was to contribute to Shimano's customers in order to create higher-value bicycles. Shimano Taiwan provides product information, technical and warranty assistance on Shimano products in a timely and effective manner to bicycle manufacturers using Shimano products.
New General Manager
In recent years the Shimano Taiwan office has been headed up by its general manager, Koji Muto. However, and the end of last year he returned to Shimano headquarters in Japan. Although Mr. Muto still remains president of the Taiwan office, a new general manager, Takeshi Kanazawa (KC), has taken over the reins of running Shimano Taiwan.
With a basic background in sales and product planning, Mr. Kanazawa first joined Shimano in 1997. After garnering almost 10 years in sales experience (including sales in Shimano Europe) and 13 years in product planning, he moved to Taiwan in October 2020 and took over his new assignment.
Cautiously optimistic for future
Mr. Kanazawa has taken on the running of the office at a time when the world is gripped in the COVID-19 pandemic, which along with a huge human cost, has created economic turmoil. However, with the development and deployment of a vaccine, he is cautiously optimistic about future economic prospects. "There are some good signs of economic recovery such as starting vaccination to prevent further expansion of COVID-19, however still it is not clear about the recovery of economy in earnest," he notes. "On the other hand, we expect continuous strong demand for outdoor leisure to avoid closed spaces, crowded places and close-contact settings." Indeed, this strong demand for outdoor leisure-related products has led to Shimano posting consolidated sales turnover results last year of 378 billion yen and 82.7 billion yen operating profit.
2021 events
With its focus on the Taiwanese domestic market, Shimano will be taking part in this year's Taipei Cycle Online show. The company will be displaying MY21 new products such as new Deore M6100 12 speed drivetrain MTB components, and the company's new flagship road cycling shoes S-PHYRE.
This year also marks Shimano's 100th anniversary since its founding. To celebrate this Shimano has opened a special 100th-anniversary website on March 21st, 2021.