Taipei, Taiwan — Urban transportation specialist Tern today announced the new #BikesForBusiness program, aimed at helping organizations integrate bicycles into their business operations. The program also gives Independent Bicycle Dealers the product and materials they need to approach local businesses and organizations.
"In crowded urban areas, e-bikes are often the fastest way to get from point to point. This makes them great for much more than just commuting or recreation," says Matt Davis, Tern Sales & Business Development Director. "They're perfect for last-mile deliveries, facilities management, and campus bike share, to name just a few. We've received a growing number of requests from businesses, small and large, since the launch of the GSD, and the #BikesForBusiness program is here to help get their ideas off the ground."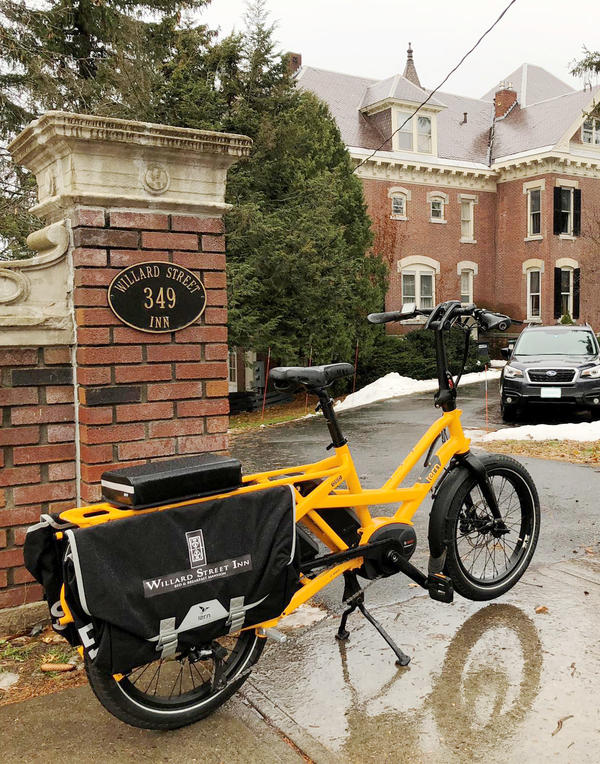 The program includes:
- Pitch decks for IBDs targeting hotels, food delivery businesses, etc.
- Sample service/warranty contracts that dealers can offer in addition to selling the bicycles.
- Customizable, cloud-based, fleet management software and locking hardware.
- Customization options for the GSD, including colors, decals, and logos on panniers.
- Commercial accessory options, including customized pizza boxes and food delivery pouches.