Taiwan's premier saddle maker, Velo is celebrating its 40th anniversary this year. Since its founding, the company has built up an unparalleled degree of technical knowledge, professionalism and reliability in the manufacturing of its saddles. However, perhaps less well known is that the company also uses its accumulated knowledge and technology to provide Taiwan's premier injection molding services for the OE production other parts based on customers designs.
Recently more and more globally-acclaimed customers have been discovering that the extent of Velo's expertise is not limited to saddles, and that the company is also able to offer the advantages accumulated over 40 years to produce any injection part.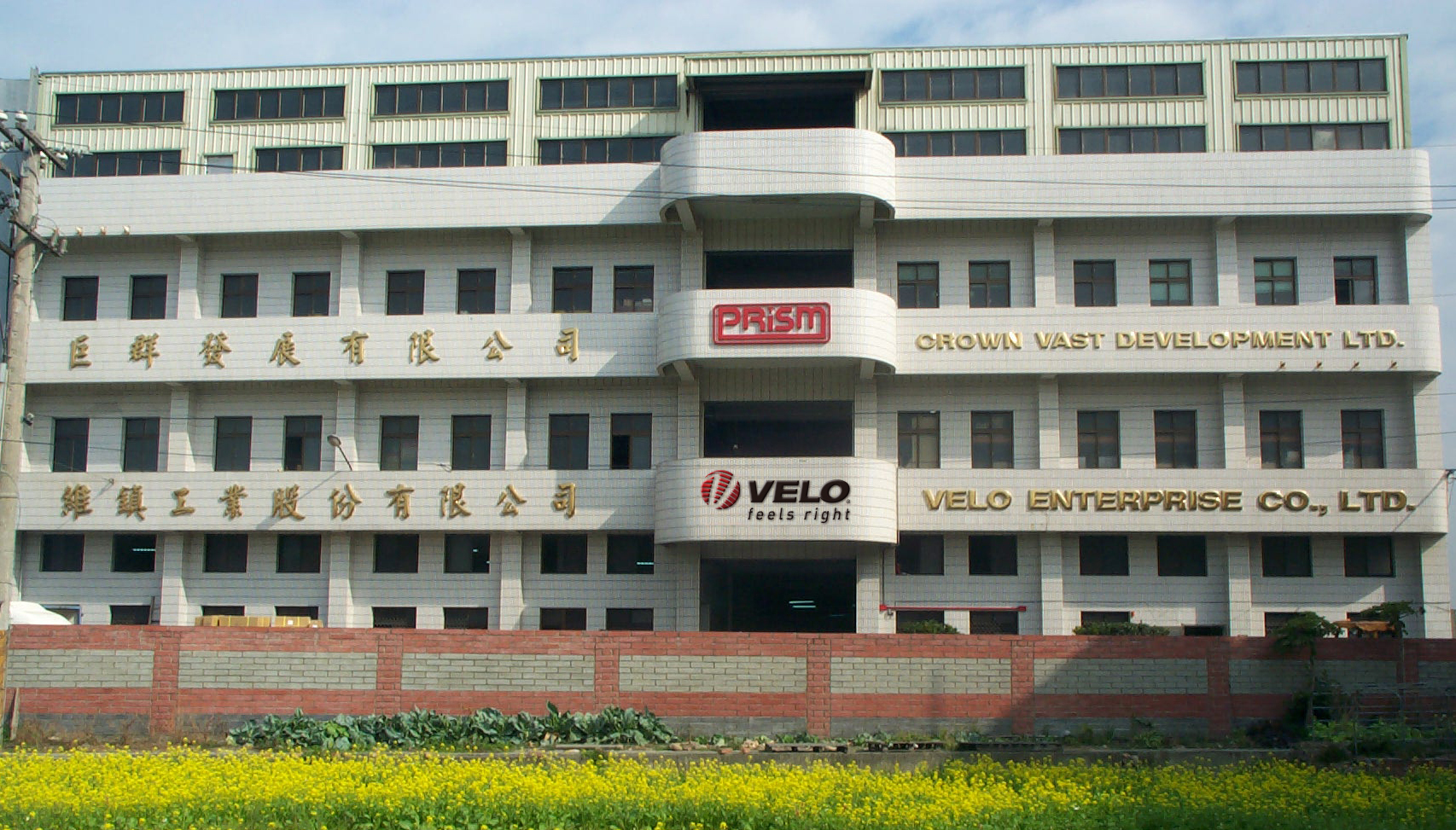 No substitute for being No.1
Velo is not shy about innovating for the future. Its previous developments for saddles include such ground-breaking tech as double and triple density injection molding techniques, ArcTech and Wing Bow saddle suspension systems and the O-Zone cooling system. These innovative philosophies and advanced production techniques have been passed on to the company's OE production of other injection-molded products.
Velo is able to boast that it can produce injection-molded parts of any shape the customer desires. Additionally, the company is able to accommodate a wide range of state-of-the-art production techniques including inserts of different materials such as metals or even magnets. Double and even triple density injection products, where two or three different densities of plastic—usually one harder and the other softer, are injected on the same machine are also offered, as well as a complete range of color availability.
You name it, Velo can make it
For many years, Velo has been producing OE injection-molded parts to customers' designs, clients including many of the most renowned brands in the world. This wide spectrum of products ranging from fairings to fenders, downtube protectors and chainstay protectors to chainguards. Velo even manufactures parts for customers outside the bike industry, regularly supplying such products as hand guards or knee protectors to clients in the motorbike industry.
The burgeoning growth in e-bike sales worldwide has also led to Velo producing an increasing number of parts for electric assist bikes including motor covers, motor protectors, battery covers and battery protectors. With Velo's injection processes, the sky really is the limit for customer product designs.
Unrivaled capability and service
Velo employes over 2000 people worldwide. The company's main plant in Taiwan employs over 1000 people and has over 100 cutting-edge injection molding machines turning out precision parts 24 hours a day. Velo factories in Kunshan and Shenzhen further enhance and expand the company's production capabilities and capacity.
All tooling is carried out at the Taiwanese plant where Velo is able to take advantage its many years experience and CNC machines to rapidly and professionally open molds based on customer designs.
Bringing together all of these advantages, Velo is able to offer unrivaled service, cutting-edge technical innovations, and an unlimited choice in customer-designed injection products.