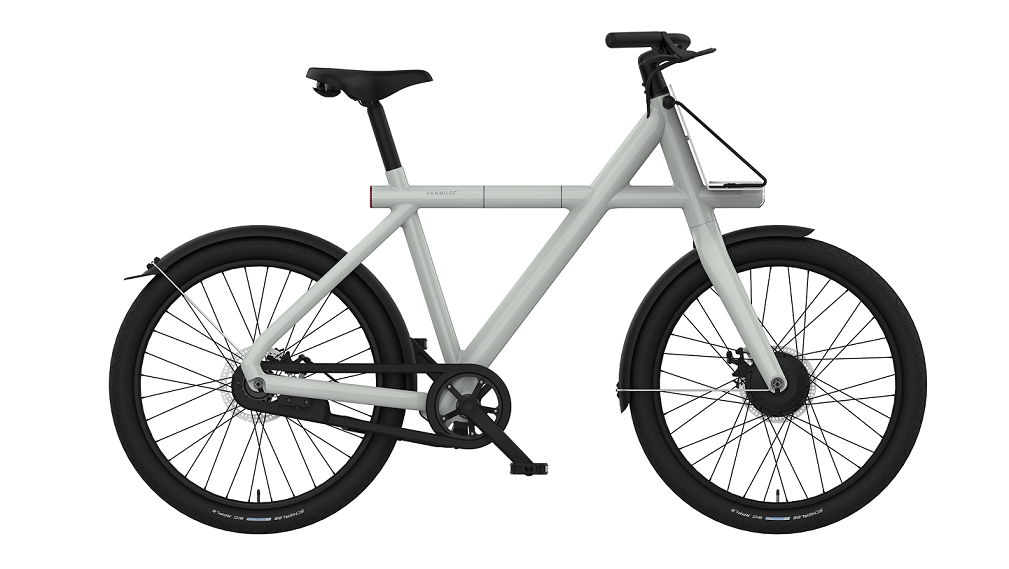 New York, USA - Dutch-based bike/tech company, VanMoof has launched a new range of e-bikes featuring the latest in theft defense technology. The Electrified S2 & X2 include a virtually invisible Stealth Lock, rider recognition, and a multi-phased alarm to take their battle with bike thieves to the next level.
Motor:
The new e-bike range ships with a more powerful motor capable of offering riders pedal assist up to 32km/h (20miles/h). Regulations in some countries consider any e-bikes capable of offering assistance at speeds over 25 km/h as speed e-bikes and thus subject to type approval. The powerful motor also offers a 'Turbo boost' feature giving riders 50% more acceleration at the press of a button on the handlebar.
"Everything you need for the perfect ride is integrated, so you can enjoy moving around the city. The next gen motor and battery carry you further than ever, and the new turbo boost is ridiculously fast," noted Ties Carlier, VanMoof Co-founder.
Frame:
Tokyo-inspired X Frame was originally an exclusive design for the Japanese market. The unisex design is suited to all riders between 155 and 200 cm (61 and 79 inches) and features VanMoof's iconic front and rear lights which have evolved to fit seamlessly into the frame. A new display system in the top tube comprises of 166 responsive LEDs which bring the frame to life. Speed, battery level, and power-assist level displays allow for bike-rider interaction at a glance, yet disappear completely when turned off.
Next Level Theft Defense:
The Electrified S2 & X2 come with a revolutionary (and virtually invisible) Stealth Lock that stops the wheels from turning and activates the theft defense system with a kick, automatically unlocking and disarming when the owner is nearby. Combined with the integrated alarm and lock-down system which the company claims make it impossible to ride (let alone sell) if stolen.
And if a thief somehow jumps through all of these hoops? The bike's owner simply alerts VanMoof's Bike Hunters via the app, who spring into action to recover the stolen bike. This opt-in service guarantees that if the Bike Hunters don't track it down within two weeks, VanMoof will replace it.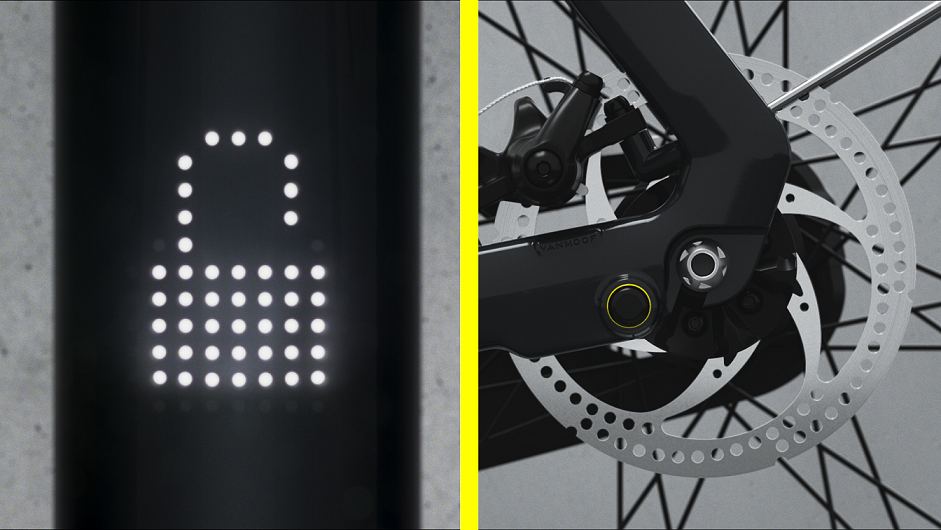 "We can build bigger and tougher locks, or we can truly solve the problem by making our bikes pointless to steal in the first place. Using smart technology we've created a bike that can take perfect care of itself, leaving no more worries for the rider," stressed Taco Carlier, VanMoof Co-founder
Riders can reserve the VanMoof Electrified S2 & X2 for just $100 from June 7, 14:00 CET on the VanMoof website. The first 2000 buyers will snap up a $1000 early bird discount on the list price of $3398. Deliveries begin in September.