Taiwan KT, which is constantly committed to the innovation and development of hubs, has launched new products for the 2019 market, including a hub for one-piece wheels and an e-bike hub. The products are at the cutting edge of the market, and many design patents have been applied for.
One-Piece Wheel hub
KT's patented One-Piece Wheel hub, features a revolutionary innovation in hub technology. Working with KT's Inter-Gear 3-speed hub or dynamo hub, installation is seamless, tool-free and takes just moments to ensure a connection that is 10 times stronger than ever before. Simply insert the hub into the wheel, then fasten the lock ring to ensure a secure fit.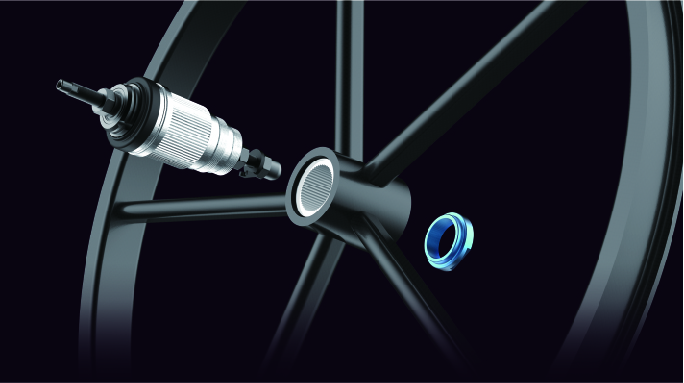 The hub can be used with one-piece wheels, which saves the maintenance of spokes, reduces costs, and requires no calibration during assembly. It is very convenient and time-saving, so it is suitable for shared bicycles or public bicycles. The front hub dynamo has a weight of 598 grams and the rear hub has a weight of 1,070 grams.
Press-fit ratchet ring for e-bikes
The high torque, press-fit ratchet ring is designed for e-bikes and features 4 pawls and v-springs. A Cr-Mo Anti-Bite press-fit plate prevents free wheel bite. It is cold-forged and has been treated with a hardening process to make it extremely rigid. Additionally, a Pawl housing cover ensures that the pawls are not displaced, allowing the force of the bite to be in the same vertical line. Patents have been applied for on the design of these special features.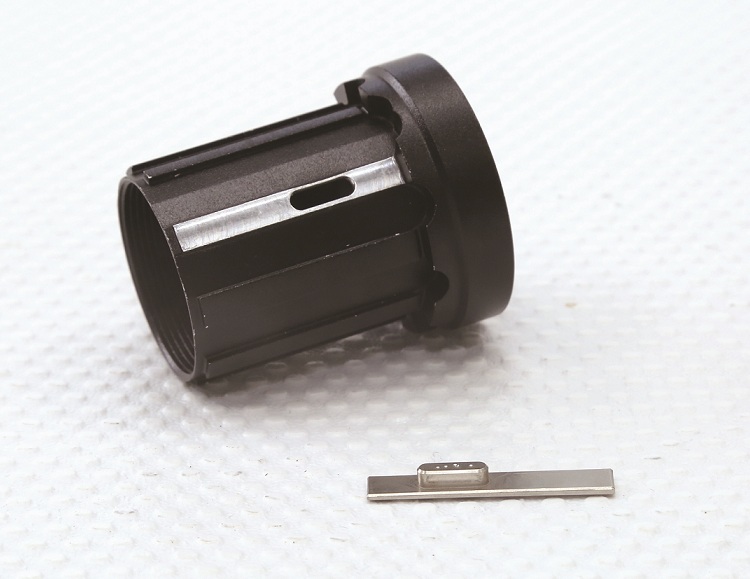 If traditional hub designs are used in e-bikes, they may quickly become damaged due to insufficient rigidity. KT's ratchet ring has excellent durability and has been on the market for three years, during which time no customers have reported any problems with damage.