Higo Technology Suzhou Co., Ltd. / SEEKRUN.
Display
A1: With a 3.5-inch horizontal screen, A1 is adaptable for urban leisure bicycles. This product is oriented to high-end markets with a focus on HMI (Human-Machine Interaction). Designed with excellent performance and a novel shape in mind. A1 is also equipped with breathing lights which change color depending on speed. The upgraded version of A1 even possesses an APP to ease the navigation process.
G1: With a 3.5-inch high-resolution color screen, G1 is suited for urban leisure bicycles. Possessing a dainty body and a curved 2.5D screen, G1 has fine exquisite details. Besides the appealing appearance, G1 is interactively-friendly, resulting in an all-round excellent user experience.
X1: With a 3.5-inch color screen in the middle, this display instrument is also made for urban leisure bicycles. The minimalistic appearance highlights the functions of the product itself, matching bicycles of various styles.
M1: This is a highly cost-effective display instrument. The negative display segment-code LCD screen, with white characters on a black background, looks more fashionable than the traditional segment-code LCD screen, meeting a different demand of the customers.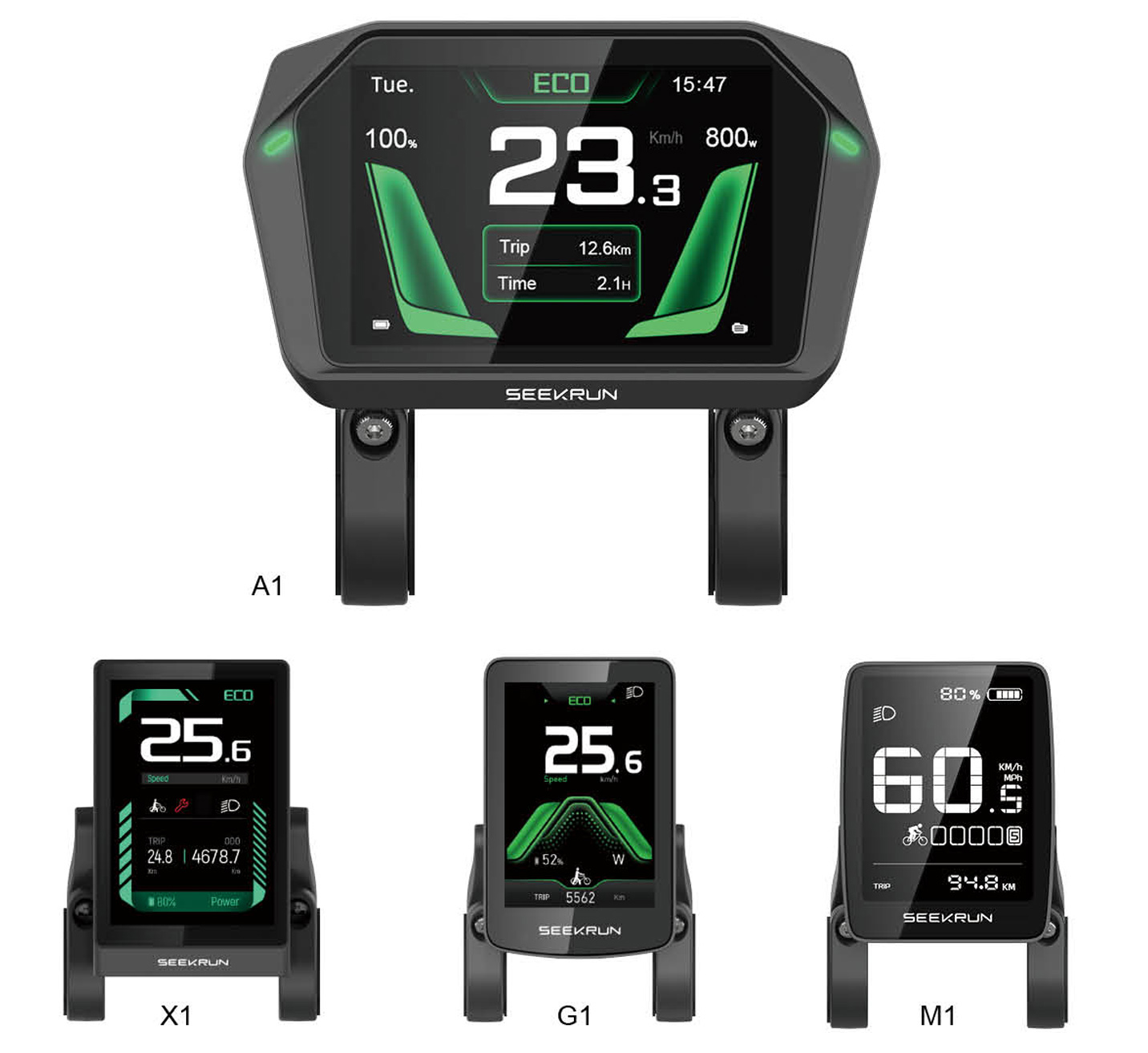 Bracket
BK101 (Integrated bracket): Providing a mounting position for a lamp, with less light blockage for safer riding.
Ø25.4&31.8: Universal brackets, adaptive to both handlebar sizes with rubber rings added. Adaptable to all mid-mounted instruments, possessing high ductility and a 180-degree bending ability.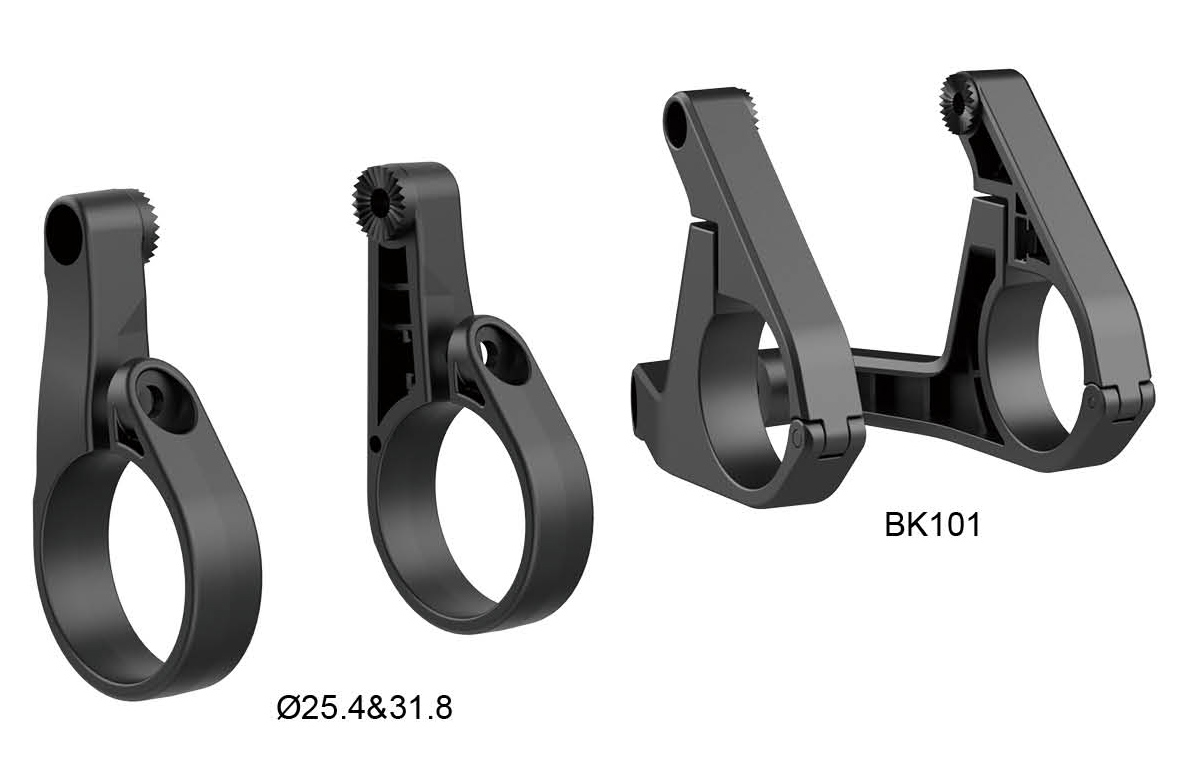 Button
SW401: Thin and small
SW501: Backlit icons visible during night riding
SW502: Excellent operating angle for safer operation






HUB0501
Fitted with simplified wiring across the entire vehicle, minimizing the amount of wire used.
An independent module adaptive to a wide range of instruments.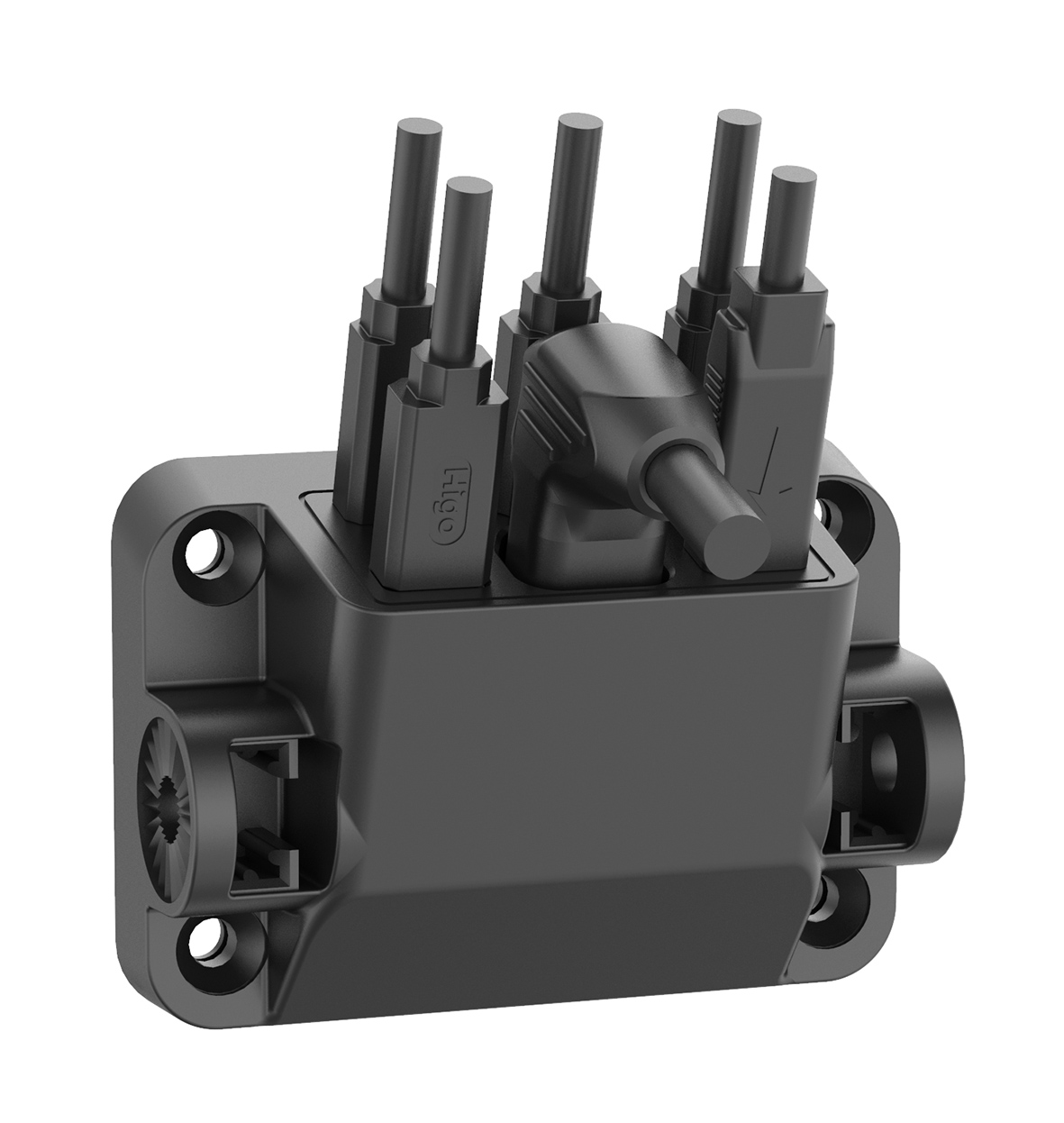 +86-51251918060  
www.seekrun.com