Joyland Sports Technology Co., Ltd.
Moped E-Bike JLL-057L
Joyland is one of the major suppliers of electric bicycles, such as fat tire, MTB, commuter and cargo design. OEM / ODM welcome.
Moped E-Bike is one of our new designs, which develops a motorcycle-like adventure with youth culture. It is comparable to off-road trail riding, and can be more fun & efficient with following iconic features.
1. Eco-Friendly: reduces your carbon footprint
2. More Cost-Effective: In the long run, it saves more money than gas motorcycles.
3. Easy Daily Commuting: Lightweight, easier to ride, and easier to park or zip through traffic instead of waiting around.
4. Less Noise: Quiet enough to listen to soft music as you ride.
5. Low Maintenance: Without components like air filters, spark plugs, oil, and sometimes even gearboxes and clutches. With fewer parts to repair and maintain, it means you get more fun and less hassle.
6. Instant Torque: Electric vehicles are engineered to be fast, as are Moped E-bikes. The instant 100% torque provides rapid acceleration, but power delivery is still very smooth.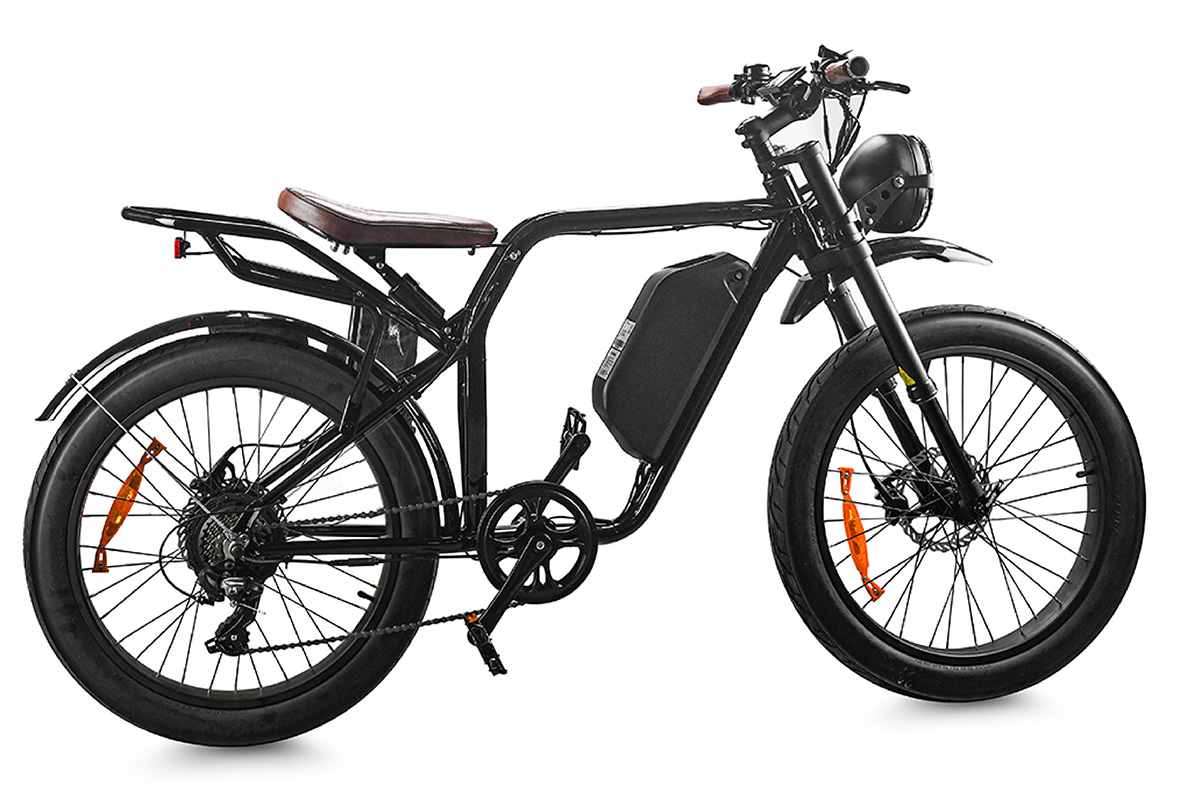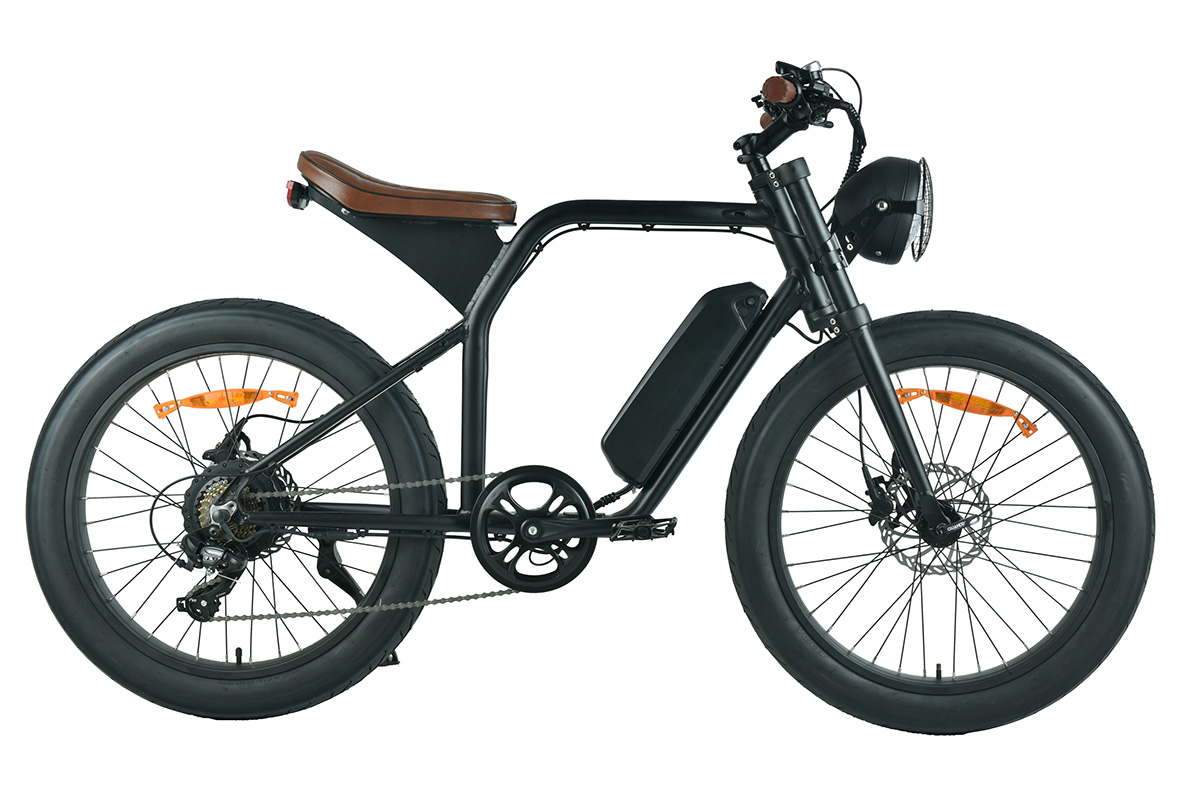 EB N50LM Long Tail Cargo
Mid-Motor, double batteries, small, fat tires, 20" compact size, low center of gravity, long tail 704mmL - all important prerequisites for safe cargo transport!
Joyland's new E-Cargo EB N50LM is designed for all occasions. Whether shopping in the supermarket, transport of children (one or two), dog transport, or just sending a package to the post office - everything becomes easy. Commercial food or package delivery is also very convenient and efficient, too.
Large bike tours with a lot of luggage, even if it is sometimes 40-50kg, are no problem. The maximum carry load is 150kg (330lbs).
With modular accessories, functions such as child seats, monkey bars, luggage racks, wooden decks (top/sides), bags and baskets can be individually supplemented.
Equipped with two batteries, it is possible to cover distances of up to 80 km with one charge.
Among other things, the E-Cargo is equipped with a 48V mid-motor (Shimano/Bafang), LG battery, 1,440Wh, 7-speed Shimano gearshift, and Tektro hydraulics disc brakes. (These parts are on stock, soonest delivery is 60 days. Further equipment is possible with a longer lead time.)  FOB China/Taiwan for your option.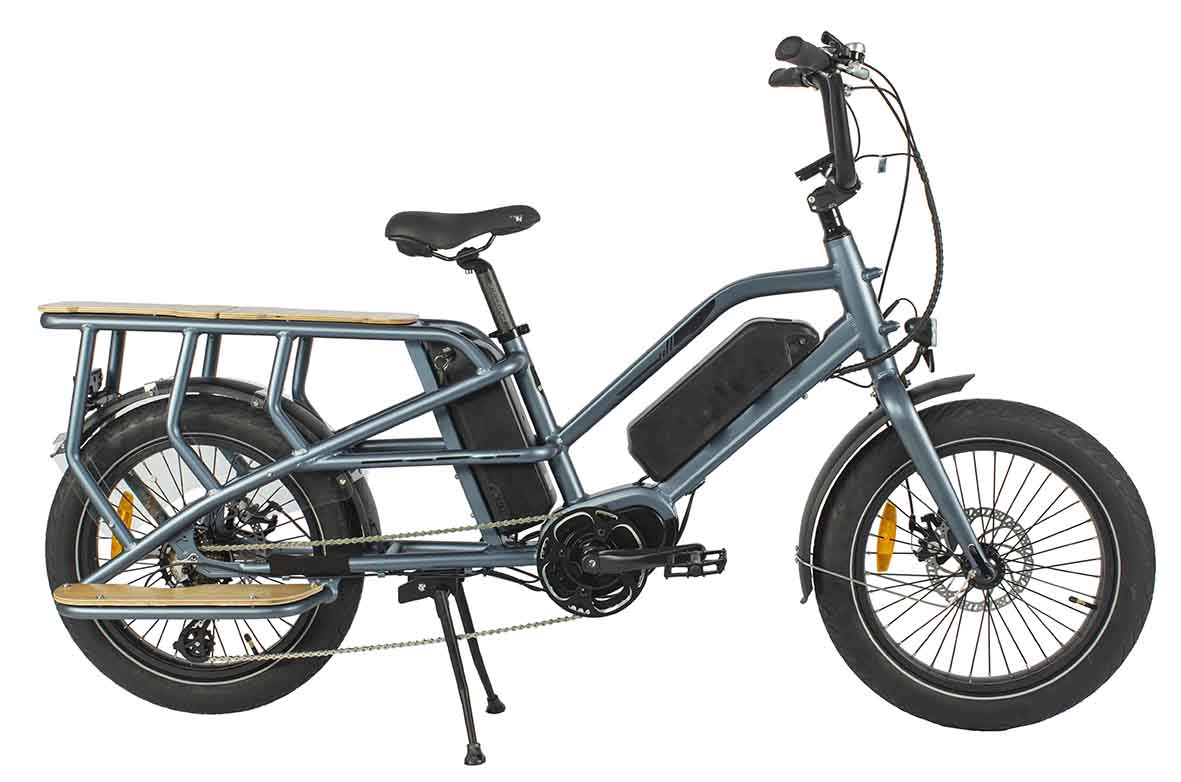 +49-15229926527 (Taiwan, China, Germany)   
info@joylandsports.com