Velo Enterprise Co., Ltd.
"Esthetics Performance" Racing Saddle
The ANGEL TT with a total length of 241mm conforms to the UCI requirement of no less than 240mm; its exclusive lightweight foam combined with a carbon base and carbon rail make the saddle weight only 135g. Lightweight plus strengthened overall structure at the same time, VELO's patent Y-shaped design keeps the base flexible, relieve pressure on the contact point between bottom and saddle surface and reduce transmission of shock and reduce pain of the sitting bone, the patented atmospheric molding technology makes the cover, filling material, and the base closely fit together and it's 100% waterproof to satisfy riders who are looking for beauty and performance.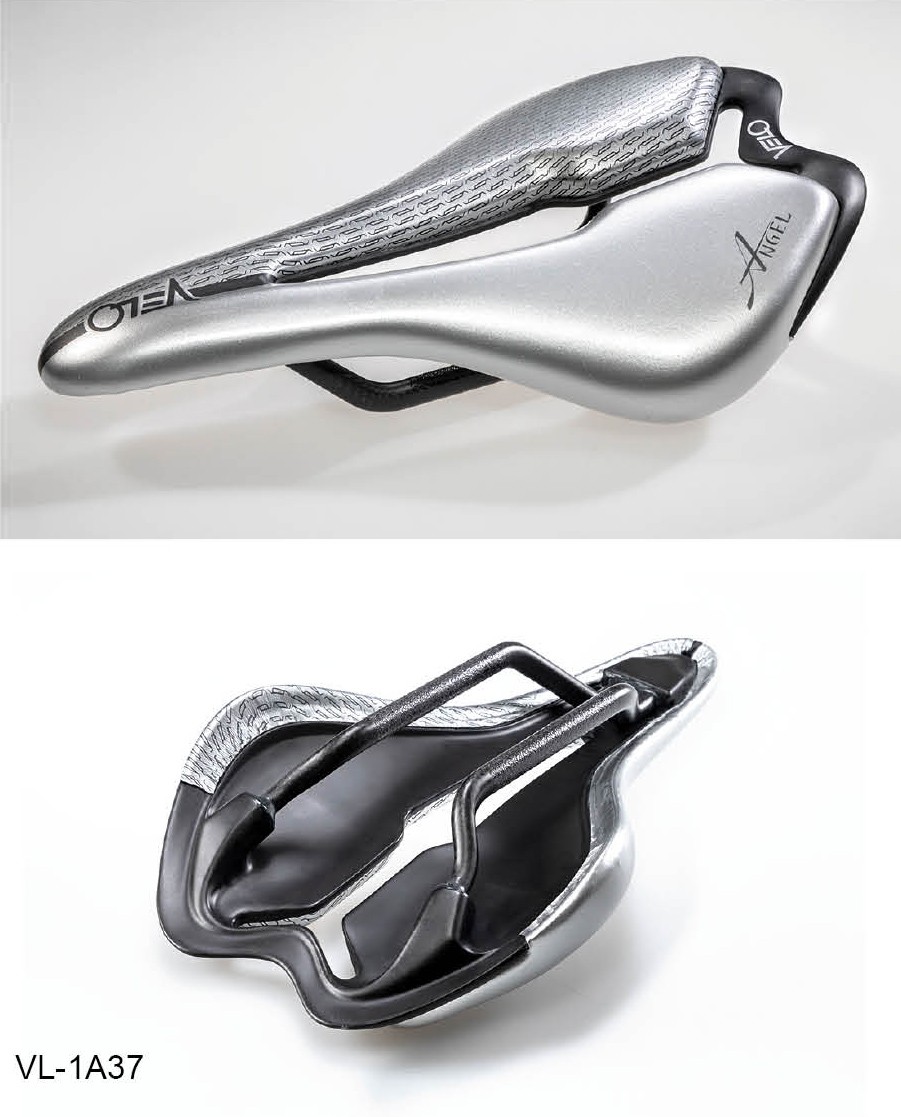 "Climbing Weapon" Electric Mountain Bike Saddle
The SENSO VENTURE saddle is developed especially for mountain bikes, the central groove design is to reduce the oppression. To support mountain bike need, the cover surface is added with special embossed design to avoid slippery. Also extra foam volume is added to the nose side and high point of saddle to reduce impact and collision while moving. The design of the tail up can support the rider to stabilize the center of gravity while going uphill. Equipped with excellent reverse Arctech suspension system, it can support riders with deeper turning angles while turning at high speed. It allows riders to enjoy not only the bumpy road while climbing but also comfort at the same time.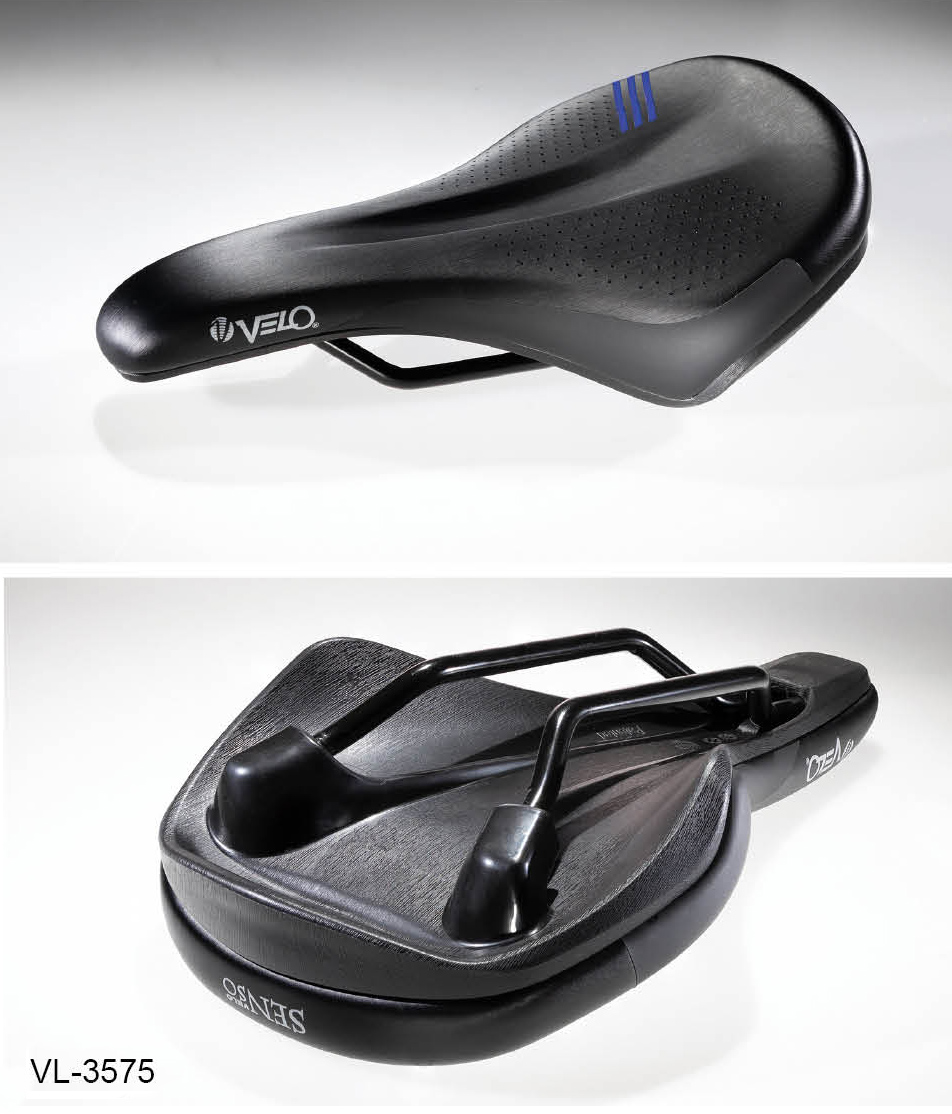 +886-4-26864546