A memorial service has been held for Cheng Shin Rubber founder, Luo Jye following his passing away on March 15 at the age of 95. The ceremony was held on the morning of April 12th, at the Cheng Shin factory in Dacun Township, Taiwan.
Attendees at the service, which was held by a Buddhist monk, included those from both business and political circles including domestic and foreign customers, suppliers, cooperating factories and employees attended the ceremony.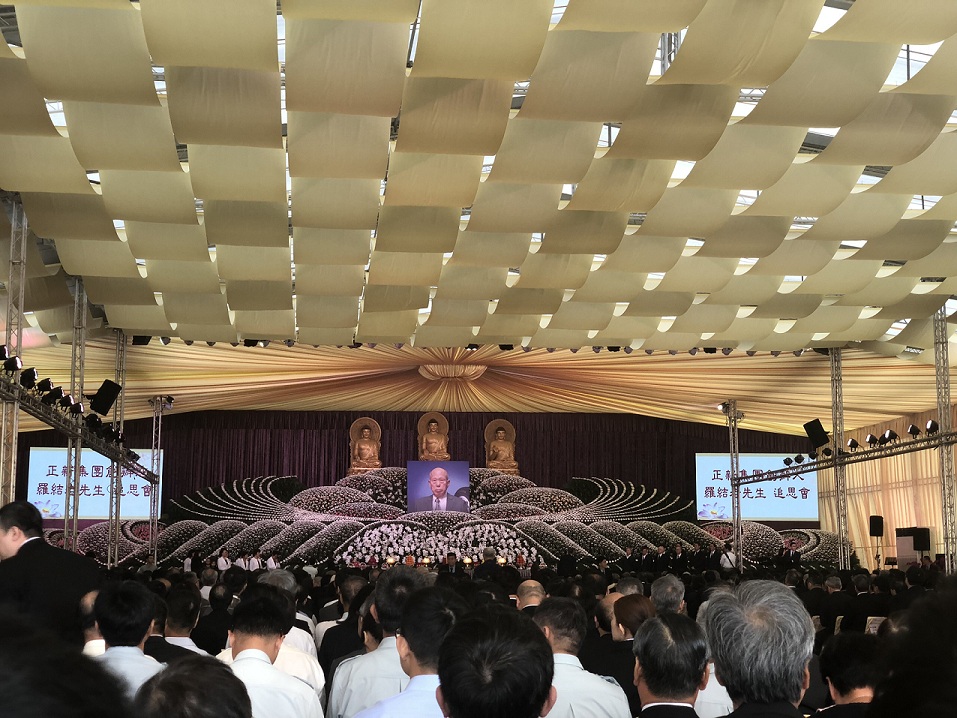 Mr. Lin, Hsin-Yi, former Vice Premier of Executive Yuan, gave an introduction to the life story Cheng Shin founder. The low-key, pragmatic Luo Jye was born into a farming family and was only educated to elementary school level. As a teenager, he would collect the native Yuan Lin honey which he would sell, before entering the tire industry as an apprentice. Later, he joined a joint venture to establish a new tire enterprise. Although that venture was unsuccessful, in 1969, Luo Jye went on to found Cheng Shin Rubber specializing in motorcycle and bicycle tires. Today, Cheng Shin has become a global multinational company, and its brand, Maxxis has become the world's top 10 tire brands.
Luo officially handed over the chairmanship of Cheng Shin to his second son Lo Tsai-Jen at the 2014 shareholders meeting. At the memorial service, Lo Tsai-Jen expressed his gratitude to all the attendees, and noted that he would continue to carry the company forward with his father's entrepreneurial spirit and honest business philosophy.