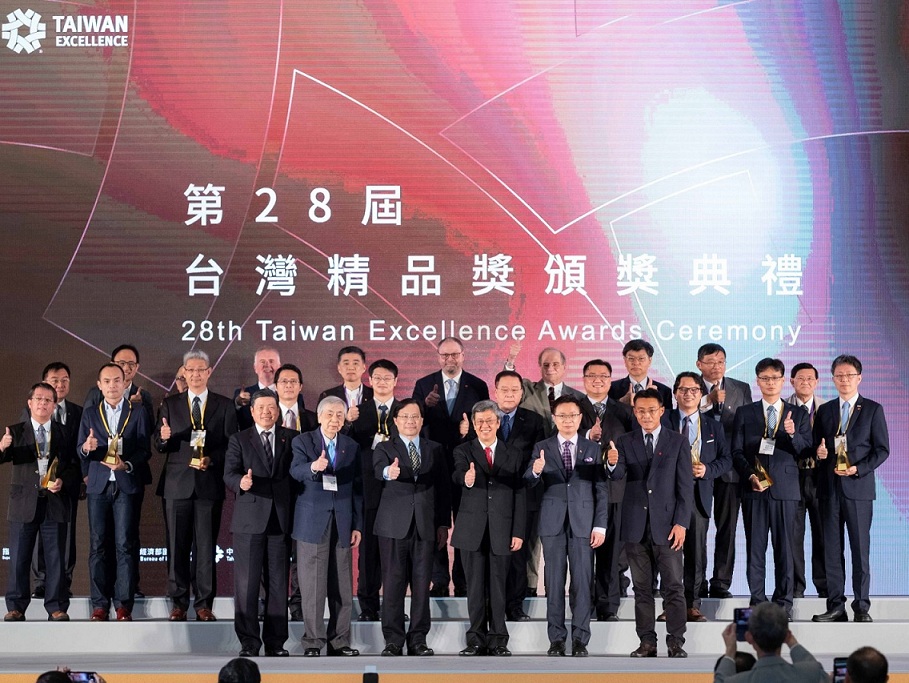 Organized by the Bureau of Foreign Trade (BOFT) and implemented by the Taiwan External Trade Development Council (TAITRA), the 28th Taiwan Excellence Awards Ceremony, regarded as the Oscar award of the Taiwanese Industry, was held on November 27. Taiwan Excellence Gold and Silver Awards were not only announced, but 418 Taiwan Excellence Award-winning products from 240 companies were awarded at the ceremony. "Solution" products account for 22 percent, which shows that the application of AIoT has become a trend and has been introduced to the medical and machinery fields. ICT industry products account for 34 percent of the total award-winning products. The smart machinery industry accounts for 18 percent, while the medical industry accounts for 12 percent. In addition, this year's award-winning products on more eco-friendly/green energy reflects increased environmental awareness and the Taiwanese government's policy to promote renewable energy.
Award-winning products from the bicycle industry include Silver Awards won by Giant for its Advanced Defy Pro road bikes, Merida for the eOneSixty eMTB and Darrad Innovation (Besv) for its PFS1 folding e-bike. Products from Dizo, Arofly, Volando, Kenda, TPI and KMC, also won normal Taiwan Excellence Awards, as well as second products from Merida, Giant and Besv.
The symbol of Taiwan Excellence honors Taiwan's most innovative products and provides tremendous value to users worldwide. All products carrying this symbol were selected for specific Taiwan Excellence Awards based on their excellence in research and development, design, quality, marketing and Taiwanese manufacturing. The Taiwan Excellence Awards was initiated by the Ministry of Economic Affairs (MOEA), Taiwan, R.O.C. in 1993 to assist Taiwanese brands in entering global markets. Award-winning companies carrying the Taiwan Excellence logo not only highlight their accolades, enjoy self-promotion, but also have the opportunity to join collective marketing activities organized by BOFT and TAITRA in Taiwan and international markets. Taiwan Excellence's marketing objectives range from company to consumer, and include exhibition marketing, sports marketing, brand experience, digital marketing, media coverage, and trade meetings. These activities have effectively assisted award-winning companies in strengthening their international marketing, building overseas channels and increasing the international popularity of Taiwan's distinguished industries.