Taiwan Bicycle Association (TBA) held the first meeting of the 11th session on December 23 where an election of directors and supervisors also took place. 36 directors and supervisors were elected by 368 corporate members. Robert Wu, the chairman of KMC, was elected as the new TBA chairman, taking over from Michael Tseng. Mr. Wu joined the TBA for many years, during which time he actively participated as the executive director of the TBA and committed himself to promoting the development of Taiwan's bicycle industry on the global stage.
After being elected, Mr. Wu gave a speech thanking everyone for their support, and paying tribute to Michael Tseng and Young Liu for their valuable suggestions and guidance on future industrial development plans.
Mr. Wu stated that "Milestone 50; Goal 100: Mutual Altruism for a Better Cycling World" is the most important task going forward. He further upheld the ideology of "Mutual Altruism to Advance the Greater Good" while focusing on cultivating a better world by contributing to harmonious partnerships in the global cycling industry.
Mr. Wu identified ten distinct challenges that the bicycle and eBike industry will face over the next ten years that will have the most significant effect on future sustainability issues and Taiwan's industrial competitiveness. He anticipates working together with the entire industry to promote "CYCLE NOW" which includes building a networking platform to further unite the bicycle industry on shared goals and cooperate to achieve stages of "shifting to a new future", "building a new ecosystem", "exploring new business opportunities", and "cooperating for a new sustainability".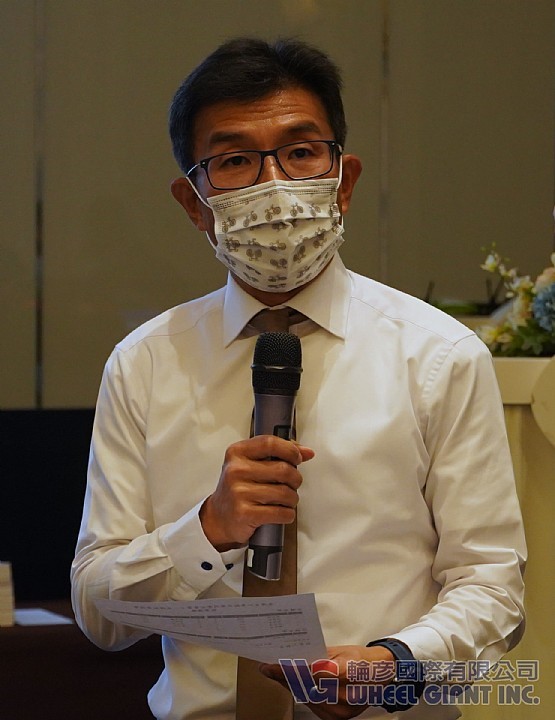 ▲TBA new Chairman Robert Wu.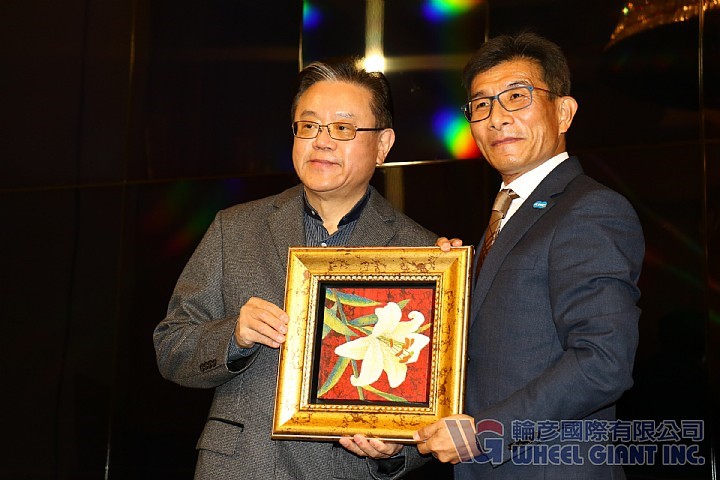 ▲Robert Wu(right) on behalf of 11th session board of directors, presented a memento to the outgoing chairman Michael Tseng(left).