In heartbreaking news, the cycling world has been mourning the loss of Belgian rider Tijl De Decker, aged just 22, who lost his life in a training accident in his home country Belgium.
Tijl crashed hard into the backside of a car during a training exercise and he immediately underwent surgery. Despite the best efforts of the staff at the hospital, Tijl couldn't pull through and lost his life.
Tijl, who was a Lotto Dstny rider in their Development Team, was making great progress and was set for his pro team entrance next year. Team Lotto Dstny says he showed a lot of determination and passion for his sport.
"We are devastated by the loss of our cyclist", says Lotto Dstnt CEO Stéphane Heulot. "Tijl showed big progression this year and we believed in his growth margin. Stepping up to the pro team was a logical choice. Unfortunately, he will never turn pro and we will always remember him as a talented young rider and a warm and friendly person off the bike. We extend our deepest condolences to his family and loved ones, and our thoughts are with them during this difficult time."
He competed in the 2023 Tour de Taiwan picking up a thrilling stage 3 victory after a bunch sprint on the "Romantic Route" from Hsinchu to Taichung. He would go on to finish 3rd overall in the green jersey sprint contest.
At the Stage 3 post-race press conference, De Decker said, "I can't put into words how excited I am to have won my first Tour de Taiwan stage and for my team to have its first win in this race. It's my first trip to Taiwan, and the support and warm welcome from the fans and organizers have been incredible. The race has been fierce and competitive, and I couldn't be happier with the outcome. I'm looking forward to what's to come and hope to continue riding at my best."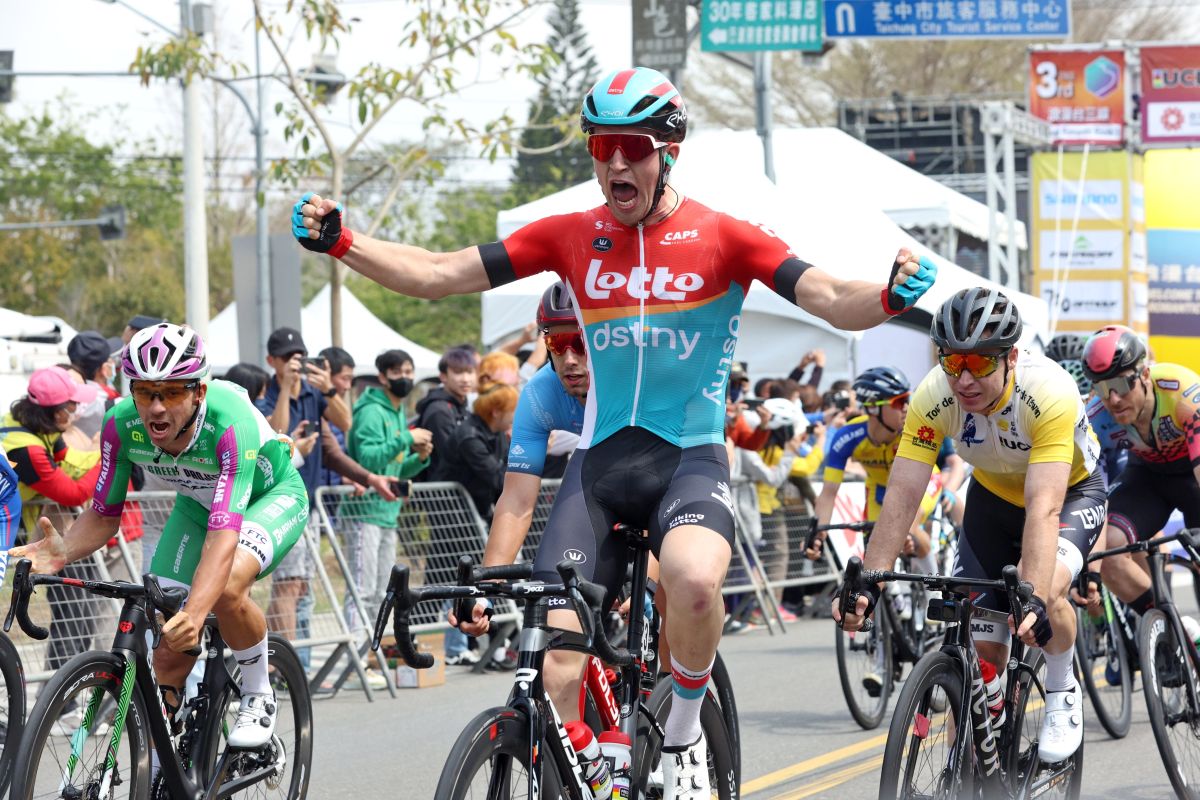 De Decker claiming victory after a thrilling stage.
Stage victory tribute at La Vuelta
The 2023 La Vuelta is underway, and after a soaking wet Stage 2 that finished in Barcelona, Danish Lotto Dstny rider Andreas Kron pushed all the way to the finish to claim victory.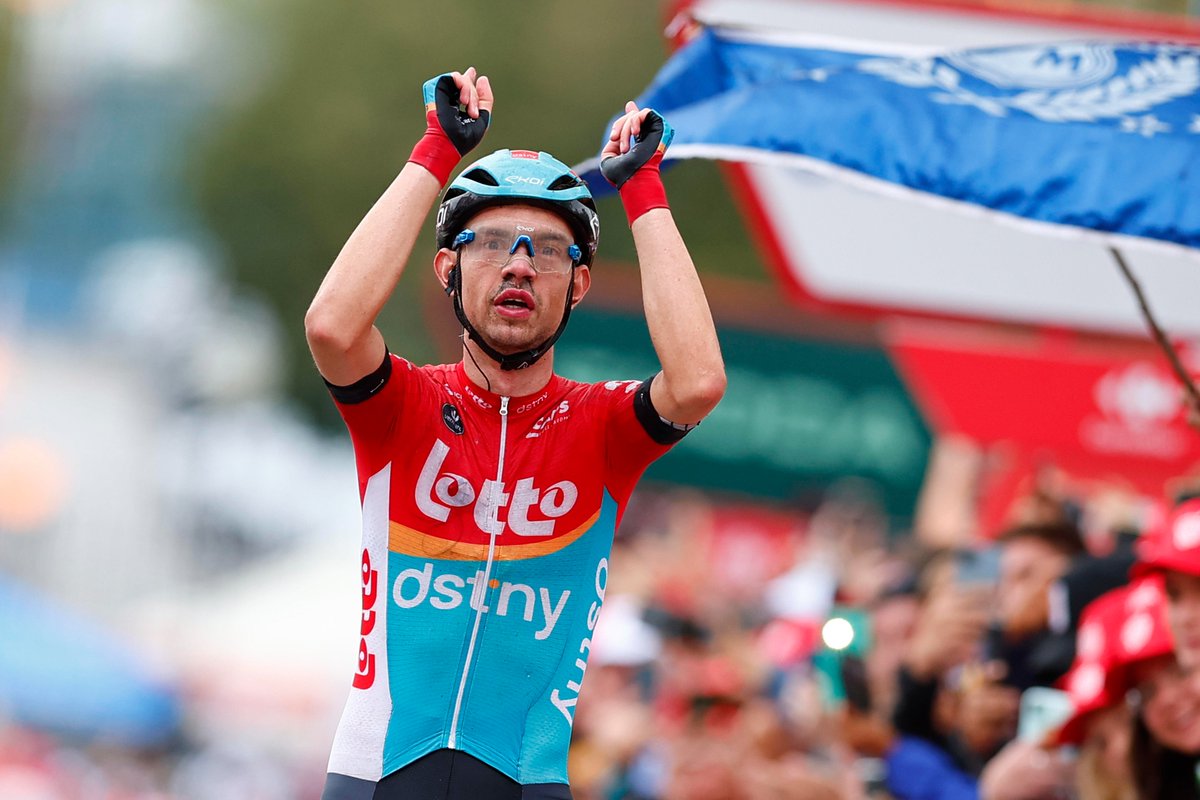 An emotional Andreas Kron crossing the line after a tough week for Lotto Dstny.
As he crossed the line, Kron emotionally pointed to the sky in a tribute to his teammate De Decker. Kron later said, "I always said I would dedicate my first win in a Grand Tour to my late mother, but the team is going through a very difficult period at the moment, so I would really like to dedicate this win to Tijl De Decker. My mum will have to wait a bit more, but that second win will hopefully come soon."